Q-Talk 165 - Son of FrankenQ
Details

Category: Q-Talk Articles
Published: Sunday, 29 June 2014 10:49
Written by Richard Kaczmarek
Hits: 6588
[EDITOR'S NOTE: Many of you may have seen Richard's post on the Q-list, but I thought the picture and text below were both worth archiving here on the site for posterity. I guess if you live long enough . . . you can continue to make mods until you have a successfully flying airplane! (Another Option is to "stick to the plans.")]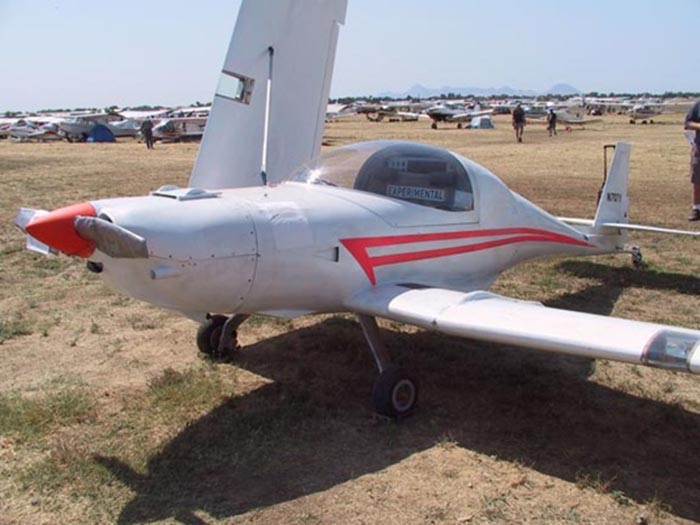 The single wing Q was based in California. Just a few weeks ago it was up for sale on Barnstormers. I believe the owner passed away. He was in his late 80's early 90's I believe.
The plane started life as a Q-2 that the builder thought needed some improvements before ever building and flying it. He ended up making major changes to the wing and canard. When all was said and done (and to make a long story short) he just about killed himself in the plane on the first flight.
After that he went back cut everything off and mated the wings from a KR2 and conventional horizontal surface to the Q fuselage. If I remember correctly he put about 200 hrs on the plane.
I ended up with the wings from his initial mods after he listed them for sale on the Quickheads website thinking we could use them. However, when they showed up, we couldn't believe all the mods. They were not usable for our purpose, nor could they be fixed. I hope this helps.
Richard Kaczmarek
Fast Little Airplanes (F.L.A.Ps)
This email address is being protected from spambots. You need JavaScript enabled to view it.