Q-talk 161 - Field of Dreams 2013
Details

Category: Q-Talk Articles
Published: Tuesday, 29 October 2013 17:38
Written by Dan Yager
Hits: 7026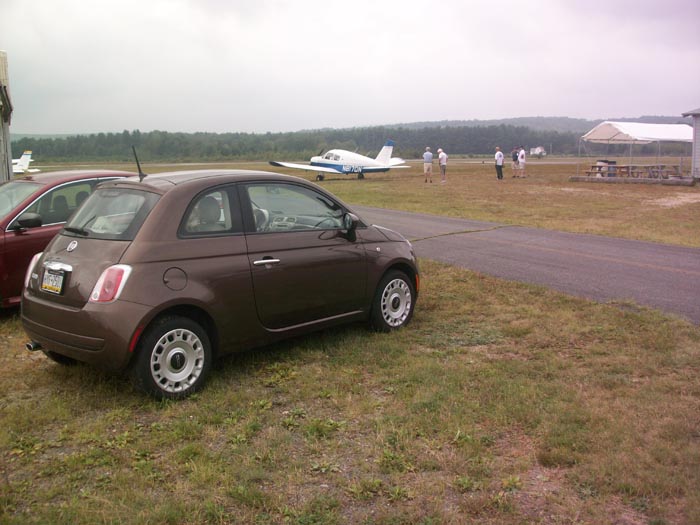 Kerry and I drove to Greenfield, MA and checked in to our hotel the evening of Friday, August 30th. When I turned on my phone to give our gracious host Dave Dugas a call, I noticed I had a message from D. Michael Bergen. That is when I got the news that Sam and Sandy had been involved in a mishap after a fuel stop in Pennsylvania.
Sam made his initial report to the Q-list with the following: "Yesterday, Sandy and I stopped for fuel at Zelienopole, PA (KPJC) on the way to the Quickie fly-in in Massachusetts. On takeoff, the right wheel went through a puddle and aircraft lurched to the right and off the runway. Went down a shallow embankment and broke the front wing and had a prop strike."
So we started our weekend on sort of a sour note, but we were so glad that Sam and Sandy walked away without injury. (More detailed mishap report here.)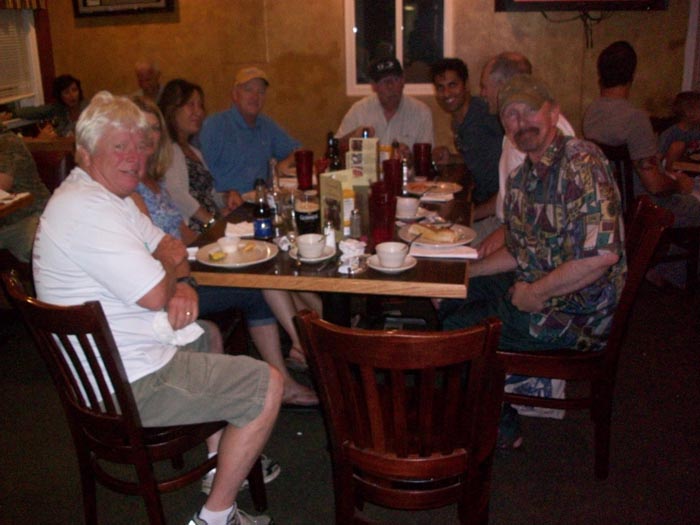 By the time I called Dave, he said that everyone was just about to head over to Herrick's Tavern for dinner. When I arrived, quite a crew of Quickie enthusiasts had gathered. Alan Thayer, Mike Bergen, Emron Faruque, Sam Kittle, Ron and Cynthia, and host Dave Gugas were all there. I sat next to Dave and ended up eating all of his clam chowder before we were done hangar flying. Everyone else seemed to be eating some sort of Fried Clam Sandwich! Hmmm? New Englanders. . . Go figure! It was good to see old friends and make several new ones.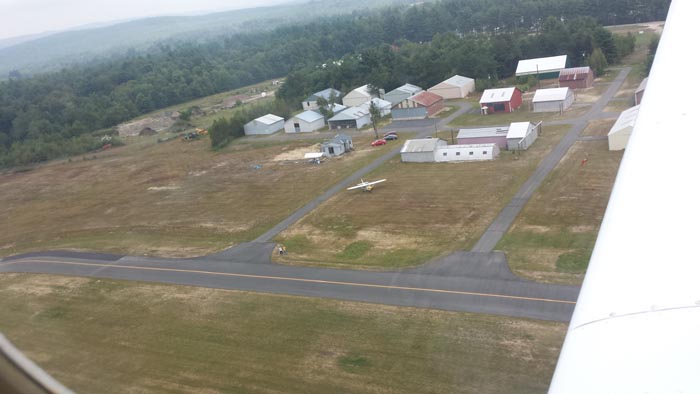 Early on Saturday, Dan Hickey cooked everyone a delicious breakfast at the local EAA Chapter Building. Bacon. . . Sausage. . . Pancakes. . . coffee. . . OJ. . . What more could you ask?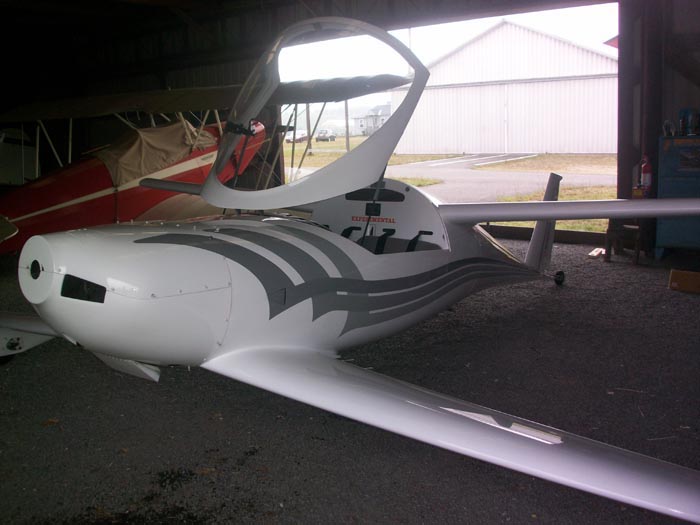 A little later Dave gave us a tour of the only Q that made it to the event, and it had no engine. Dave has a beautiful airplane, and it sports my favorite paint job! Even without an engine it looks SUPER FAST!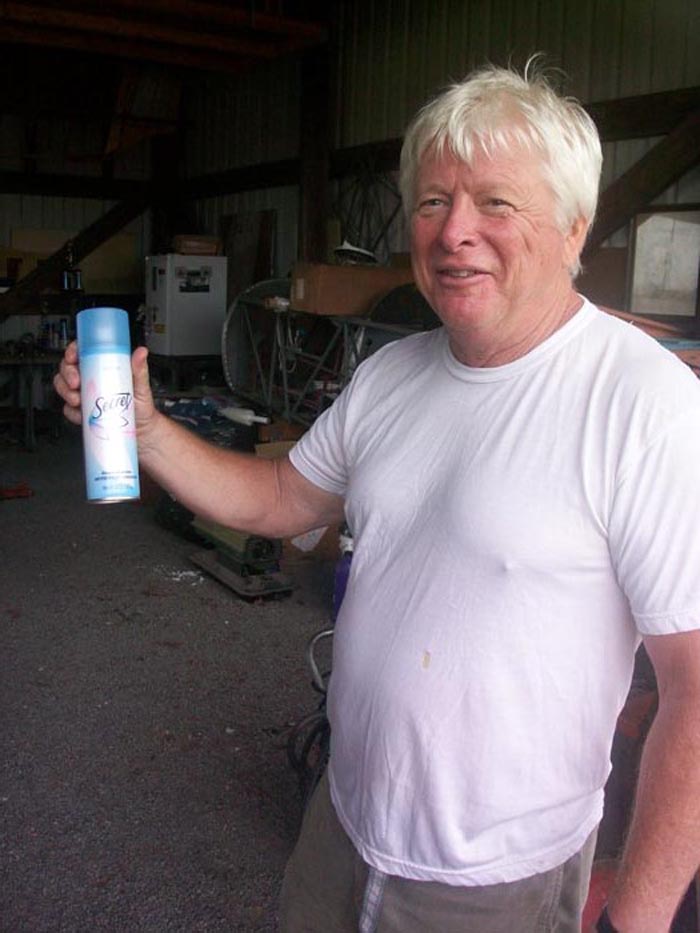 He told us how he chased down an oil leak using Lady's Secret antiperspirant. Turns out it is strong enough for a man!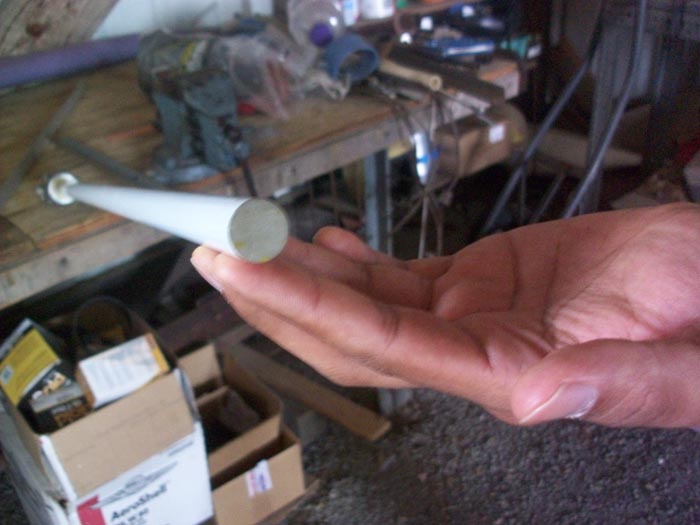 Dave sports a modified stock tailwheel, with a pulltruded tailspring made from a high power electric cable support. (He has more of the stuff if you're interested in testing it out on your own plane.)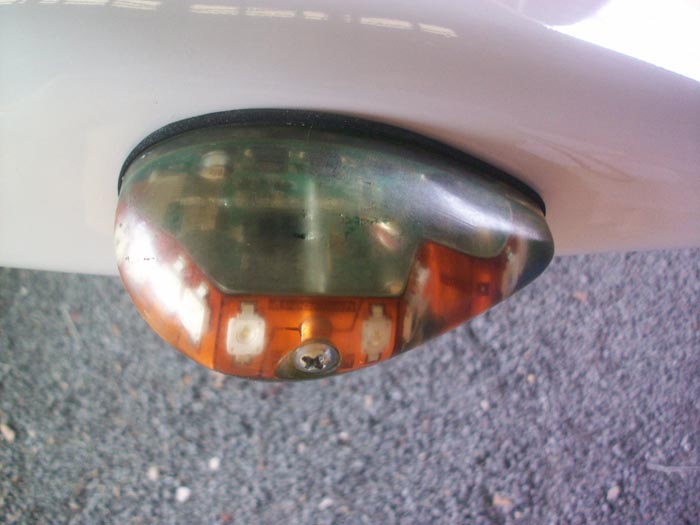 It was great to see all of the thoughtful details that Dave carefully added to his plane including the LED light package. . .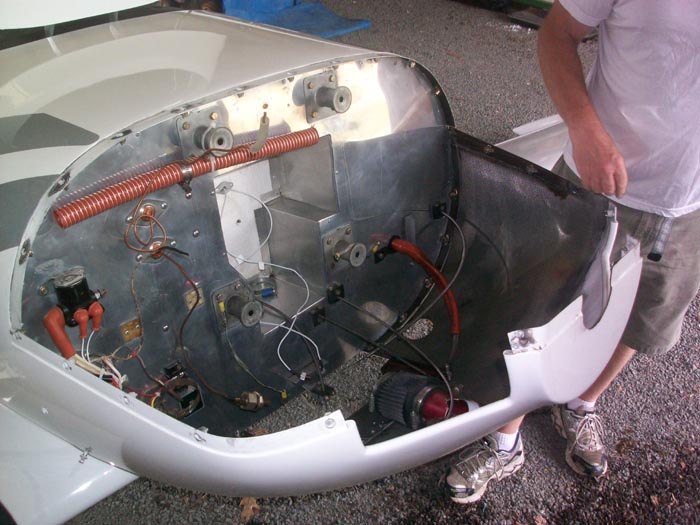 . . . Stainless Steel Firewall. . .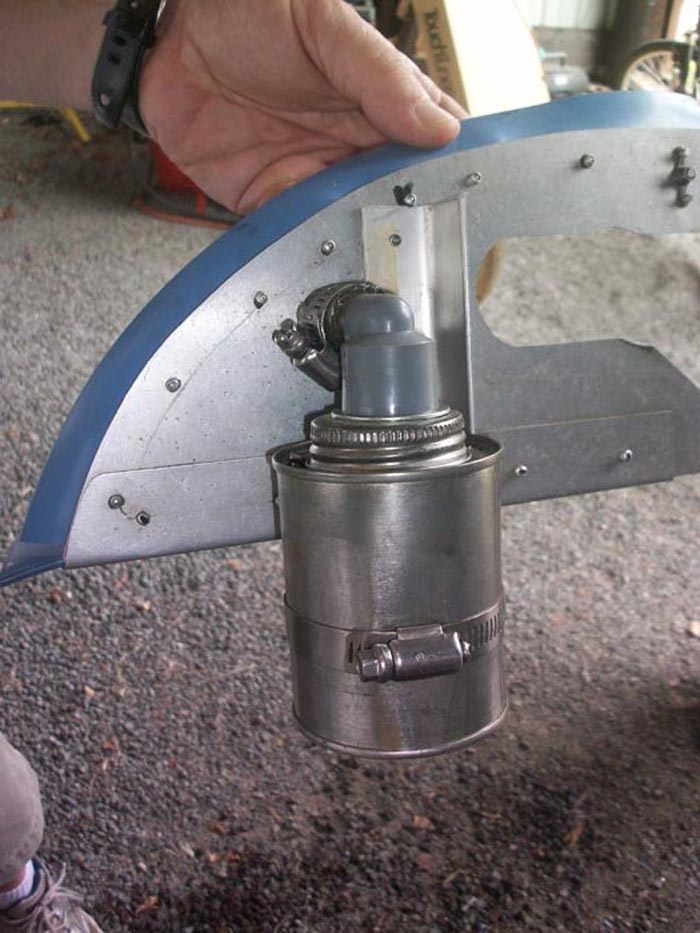 . . . and this awesome Oil separator made from a can that used to hold purple stuff plumbers put on PVC pipe. . .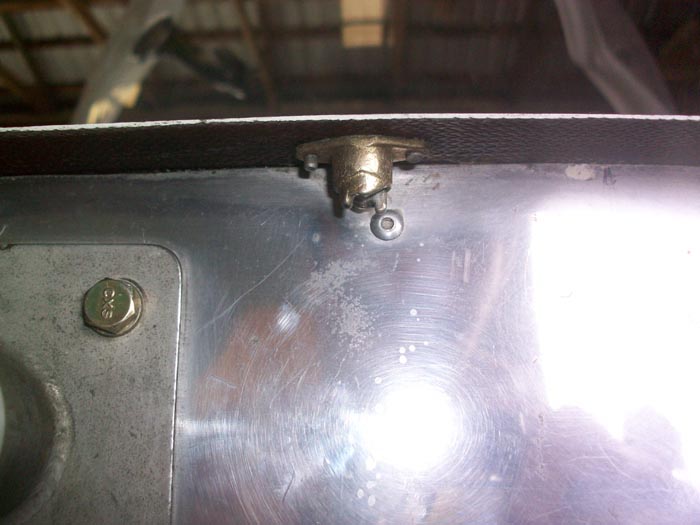 . . . Dave said these Cowling clasps are pretty cool but a pain in the ass to install.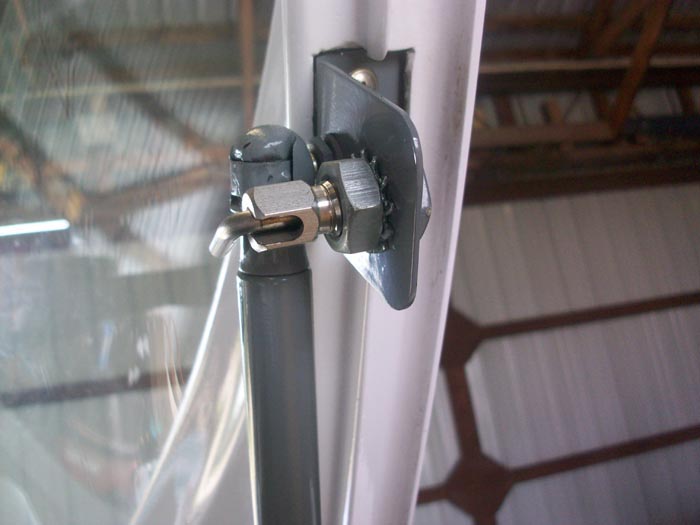 . . . canopy latches from McMaster Carr. . .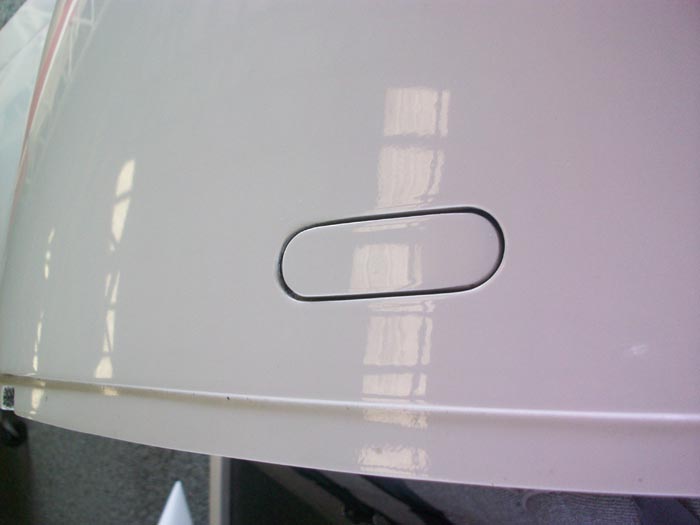 . . . And Hot rod door latch.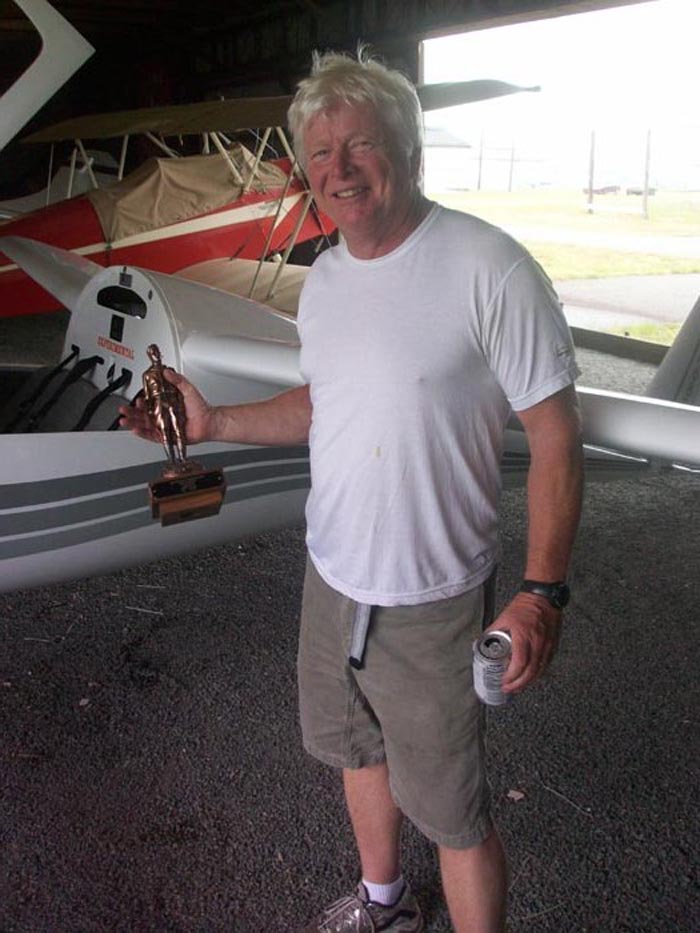 All of these little details add up to a well deserved Lindy award for craftsmanship, which Dave proudly displays in his hangar.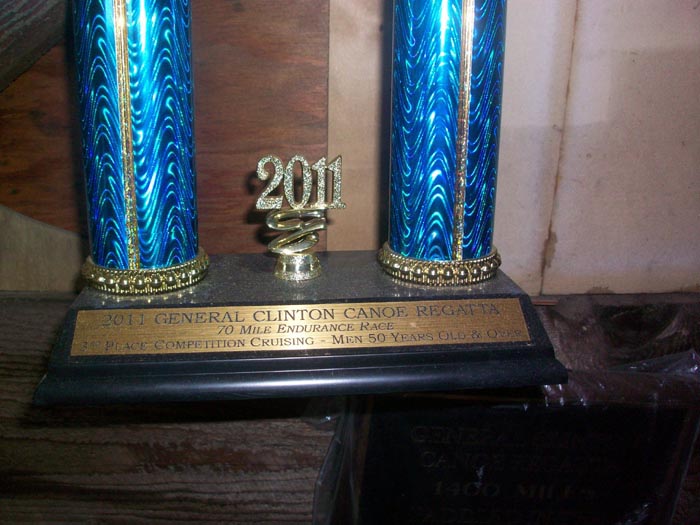 I was also very happy to learn that Dave is a 23 year veteran of the General Clinton Canoe regatta. This annual canoe race goes right by my hometown of Oneonta, NY. Every Memorial Day my family gathers on the edge of Goodyear lake in Upstate NY to cheer on the racers! It will be nice to know at least one more person paddling by next year!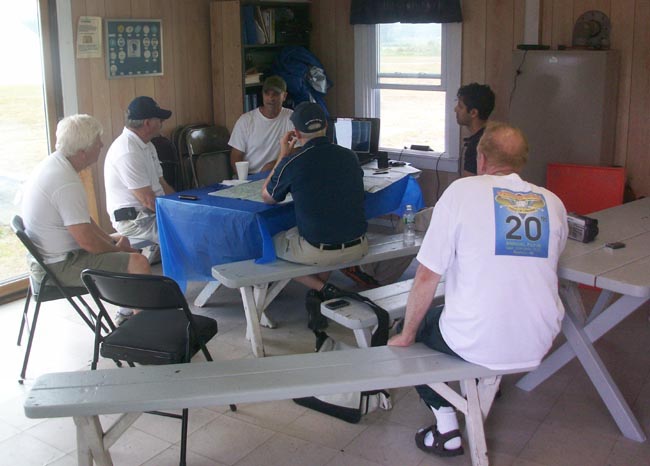 Mike Bergen and Emron were checking the weather every few minutes to try and get ahead of a front moving through the area. When it looked like the overcast of white stuff would be dissipating shortly, D Michael Bergen gave a repeat performance of his talk from Oshkosh about composites and shared his 26 years of experience in the field both professionally and as a hobbyist. He gave several great tips and had us all fired up to try some of his techniques!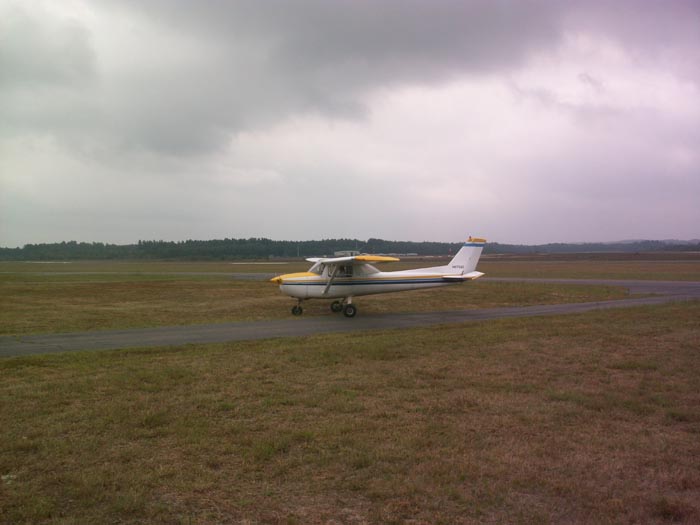 Shortly after Mike's presentation, Dan Charnews arrived in a Cessna 150 at just about noon and gave a good report of the weather south. That was all the information Mike and Emron needed, and they headed out after a quick presentation of the epoxy (maple syrup) awards for flying to the event.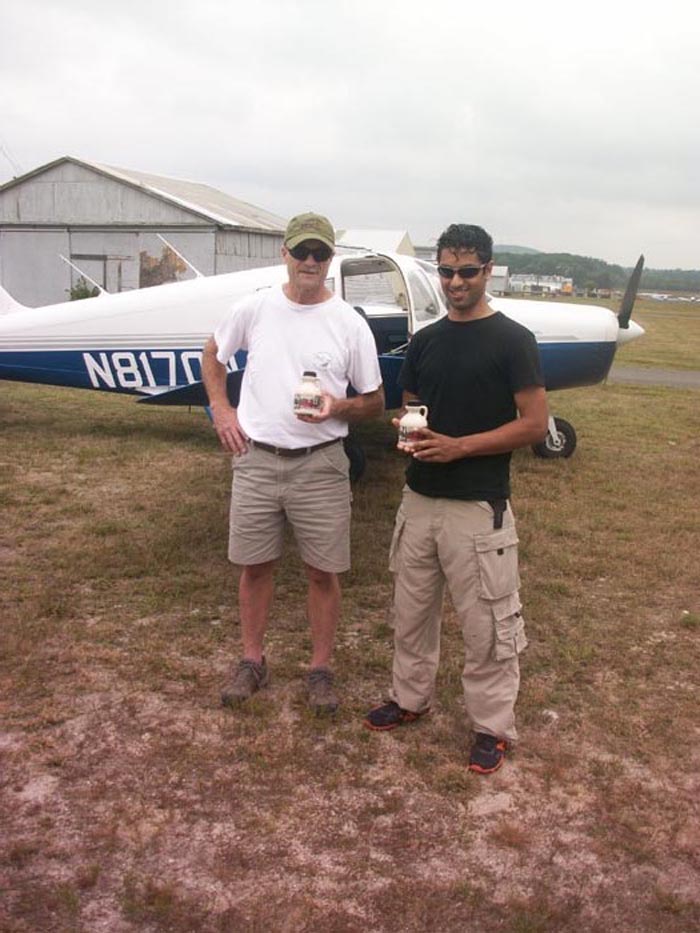 A little later in the day, Andi Abes showed up on his motorcycle to get a closer look at Dave's plane.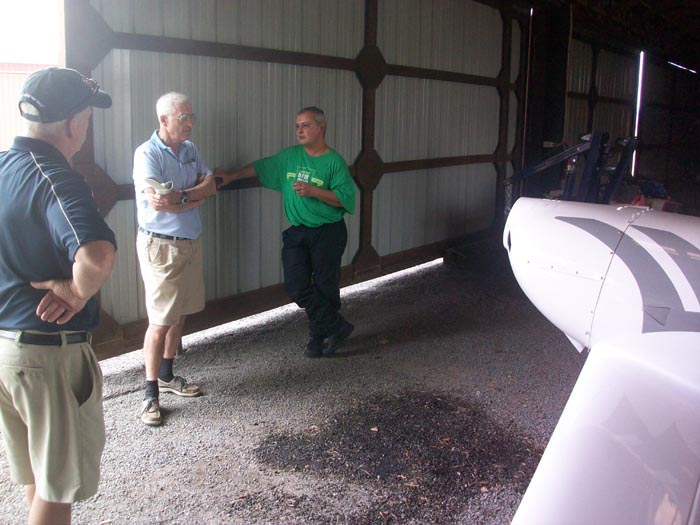 I couldn't stick around for the "Lobsta" Saturday evening, but Sam Kittle sent the following pictures and report:
---
We started dinner with corn on the cob delivered by Goat (beautiful restored 68 GTO). Then we feasted on clams while the lobster was cooking on the open fire. This pic was just before the lobsta came off the fire.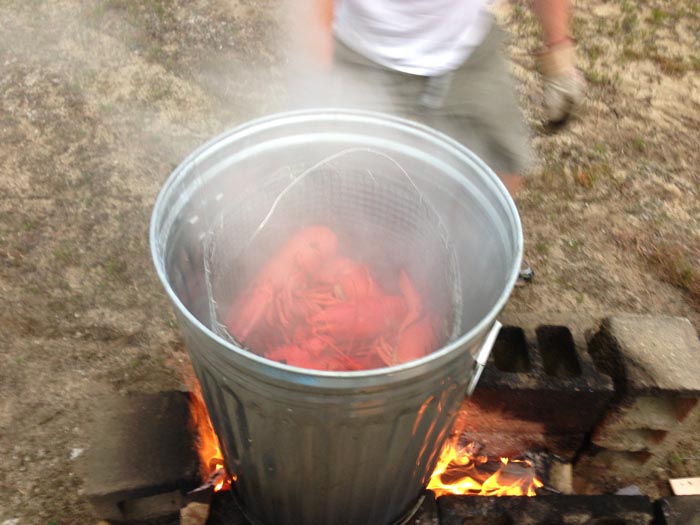 Look at Those Muscles!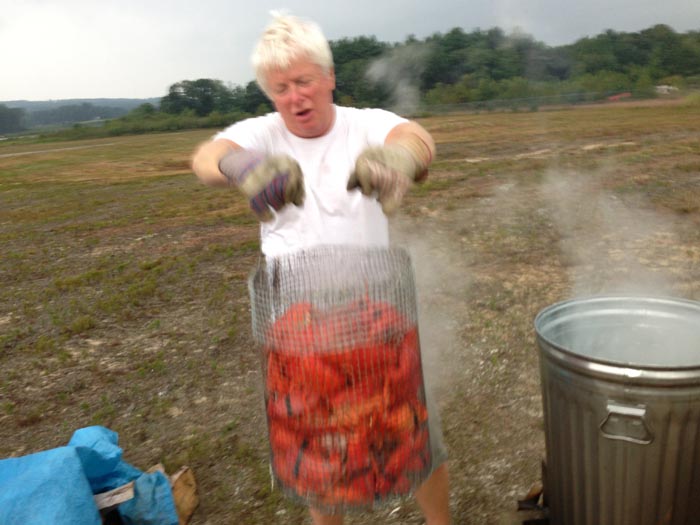 Time to Dig in and Pour the Butter!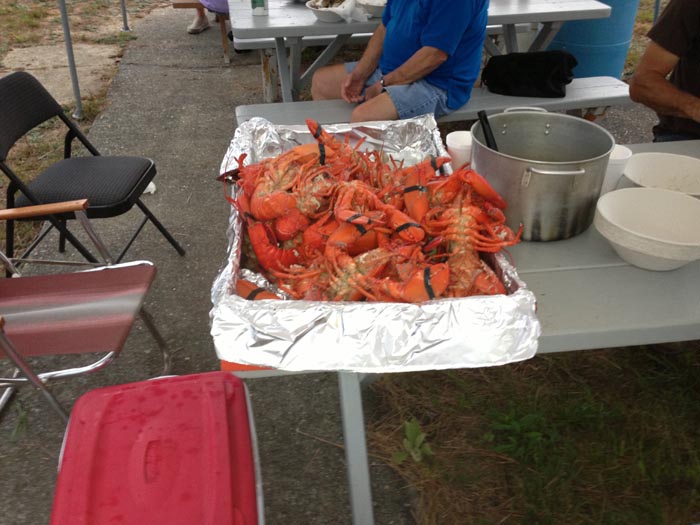 Empty Shells!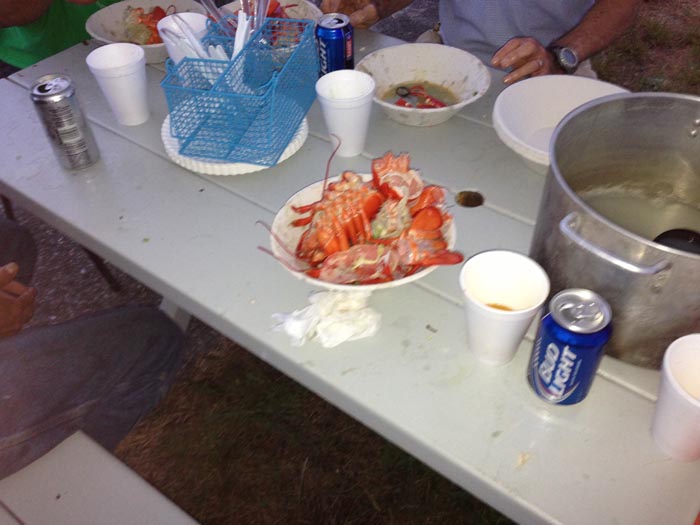 ---
Kerry and I made it back home in the little FIAT about 10:30 on Sunday night plum tuckered but very happy to have made the trip. I want to send my personal thanks along to Dave and Dianna for being such tremendously warm and generous hosts.
It was great "hanger flying" with everyone, seeing Dave's beautiful Q, and listening to Mike Bergen's presentation. The turnout was VERY good considering the weather, and I'm sure we'll have more Q's there next year. It's a great location, and beautiful surroundings.
We were heartbroken to hear of Sam and Sandy's mishap, but it was great to see the community circling the wagons around them.
It was great to see new faces, and see some of the old guard. As always, the Yager clan will be rooting for Dave in the next canoe regatta from the edge of Goodyear Lake!