Q-talk 160 - Reg Clarke - 150 HP Turbo Subaru Installation
Details

Category: Q-Talk Articles
Published: Wednesday, 21 August 2013 16:23
Written by ReginaldClarke
Hits: 5471
by Reg Clarke
[ EDITOR'S NOTE: Reg Clarke from Canada may be very short on words, but he is certainly a prolific picture taker and documentor of his beautiful, highly modified Q2. He sent me nearly 100 images of his mods, and because that is too many pictures for a single page to load easily, broke the pictures up into separate articles over the last few newsletters.
In this issue we'll see how he installed the 150 Cubic Inch 150 HP Turbo Subaru.
He also wanted to let everyone know that this bird is now FOR SALE! If you have specific questions about purchasing this beautiful Q please contact Reg via e-mail at This email address is being protected from spambots. You need JavaScript enabled to view it. ]
Subaru 2.5 Direct Drive Turbo intercooler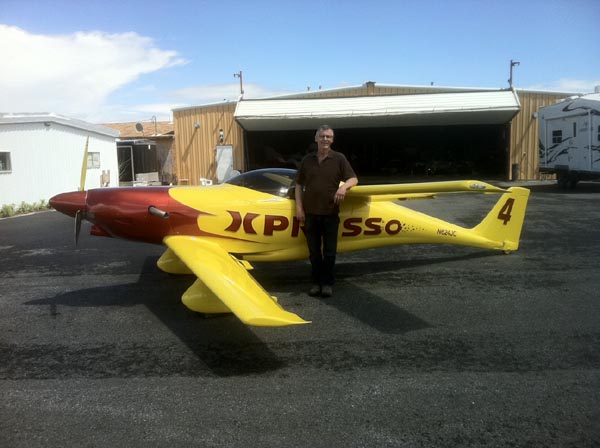 Subaru 2.5 Direct Drive Turbo 150 Cubic Inches - 150 HP.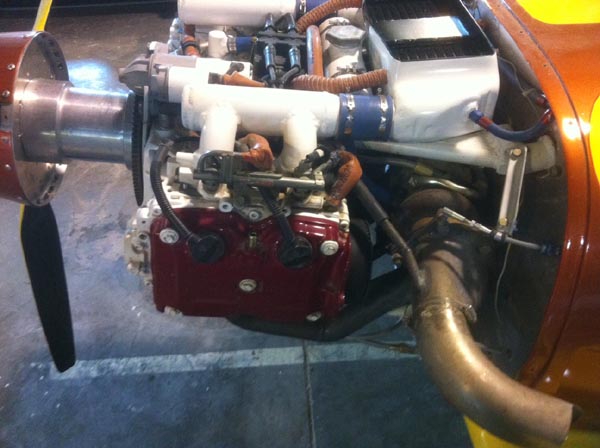 Intercooler Top View.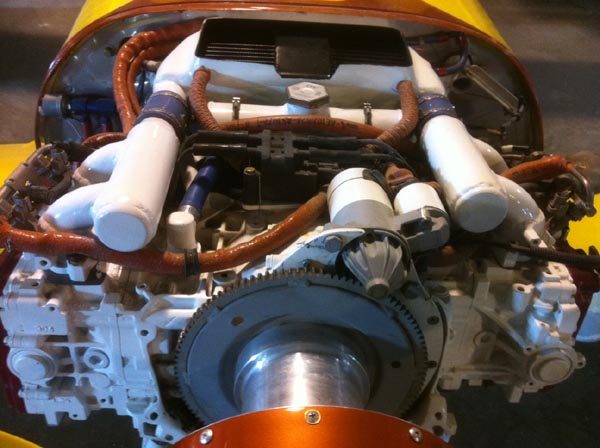 Intercooler Top Right View.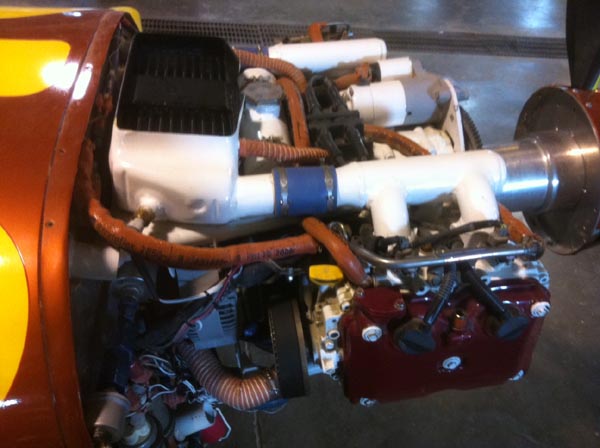 See turbocharger back left.
Rubber engine mounts on firewall. Four mounts angled in towards center of engine.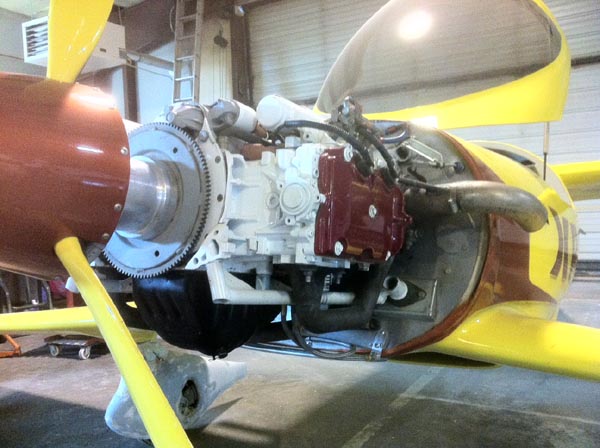 High speed airfoil on prop blades.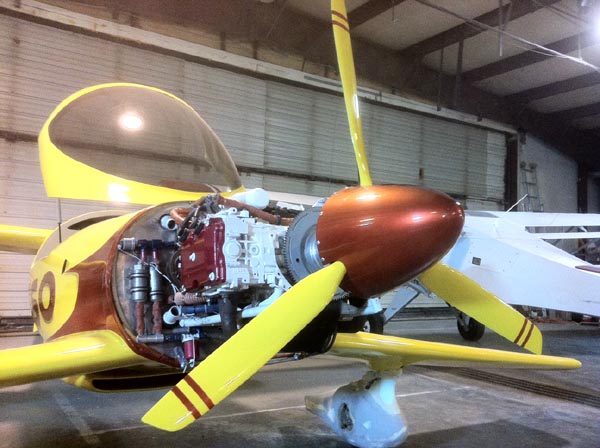 Two fuel pumps on firewall. Alternator is on the back of the engine.
See cooling scoop on bottom? It works great. Ajustable electric Cooling door on back side exit area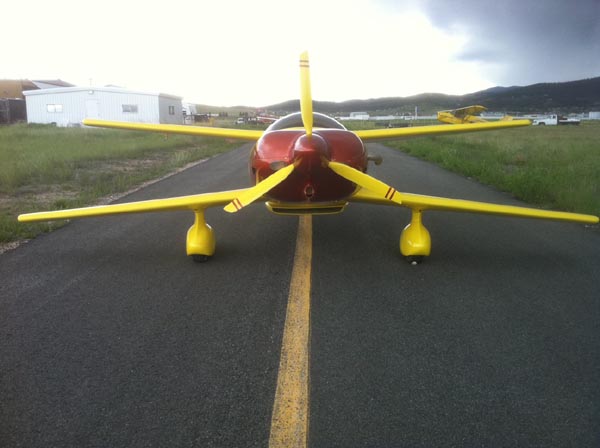 Intake nozzle.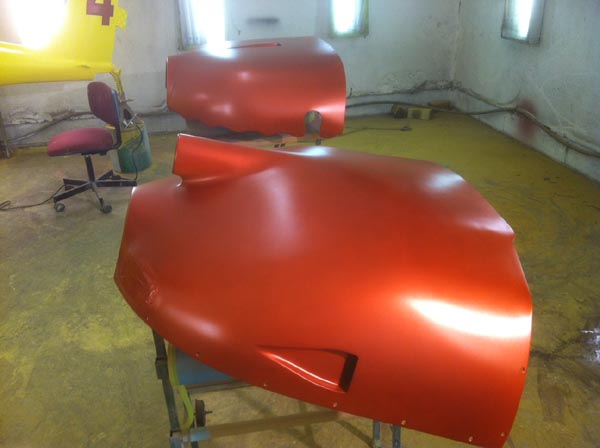 Bottom Cowling, intake air nozzle and alternate air inside cowling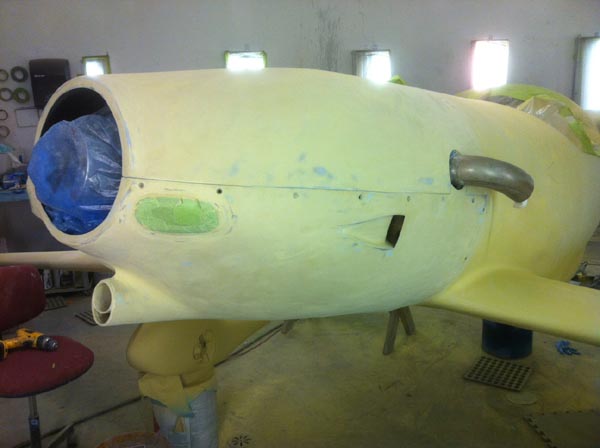 Getting Ready to Paint.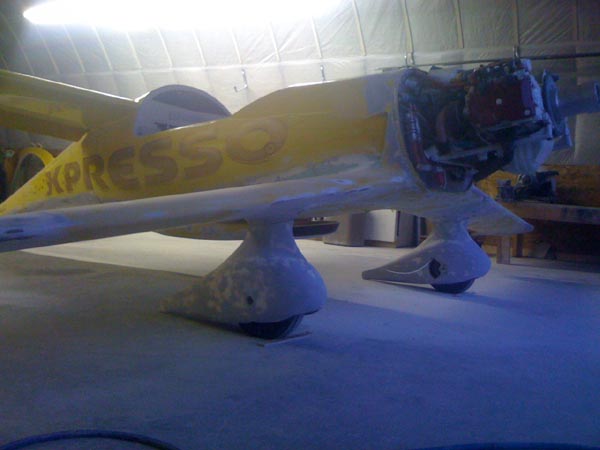 This is where you spent the hundreds hours prep.
In primer.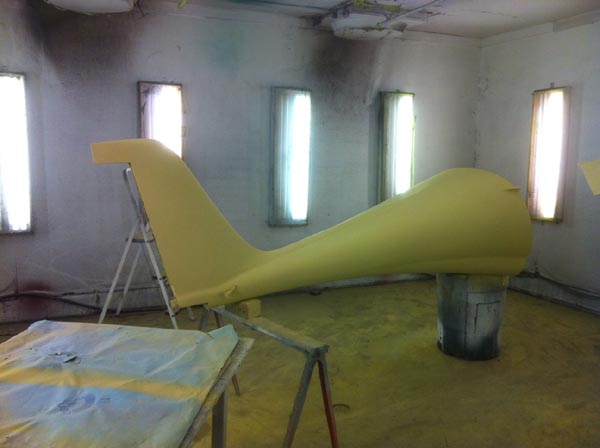 Redesigned landing gear, from canard tips to inboard.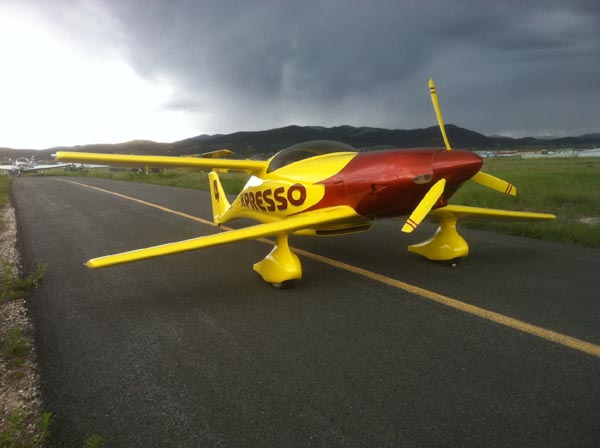 Custom propellor blades.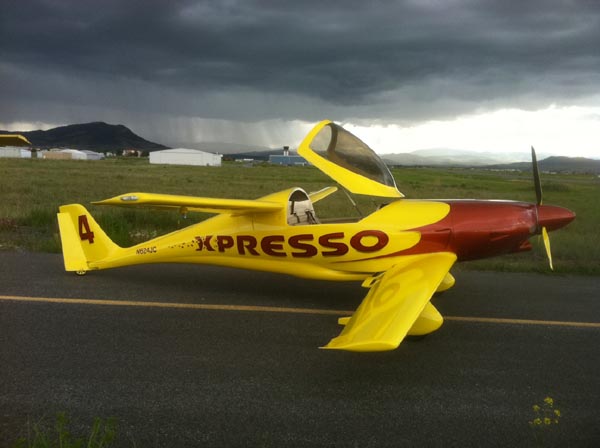 Throttle and waste gate control leavers on left, aileron trim switch is ahead of throttle lever.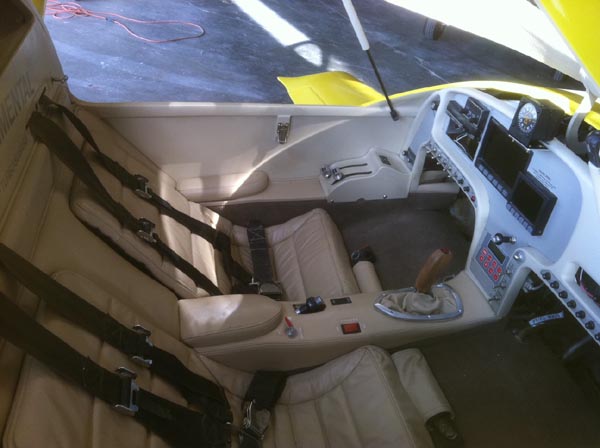 Electric coolant door switch centre console left black rocker switch, in front of aileron reflexor