Q-talk 157 - Xpresso FOR SALE!
Details

Category: Q-Talk Articles
Published: Monday, 25 February 2013 17:21
Written by ReginaldClarke
Hits: 5574
by Reg Clarke
[ EDITOR'S NOTE: Reg Clarke from Canada may be very short on words, but he is certainly a prolific picture taker and documentor of his beautiful, highly modified Q2. He sent me nearly 100 images of his mods, and because that is too many pictures for a single page to load easily, I am going to break the pictures up into separate articles over the next few newsletters.
In this issue we'll see a brief overview of the what the plane looks like. In Issue 158 We'll take a closer look at his tailwheel and the modifications he's made. In Issue 159 we'll take a look at his highly ingenious canopy latch system, and in Issue 160 we'll see how he installed the 150 Cubic Inch 150 HP Turbo Subaru.
He also wanted to let everyone know that this bird is now FOR SALE! If you have specific questions about purchasing this beautiful Q please contact Reg via e-mail at This email address is being protected from spambots. You need JavaScript enabled to view it. ]
UP FOR SALE.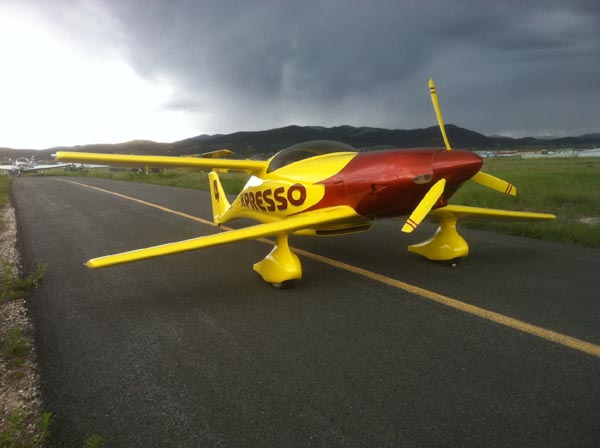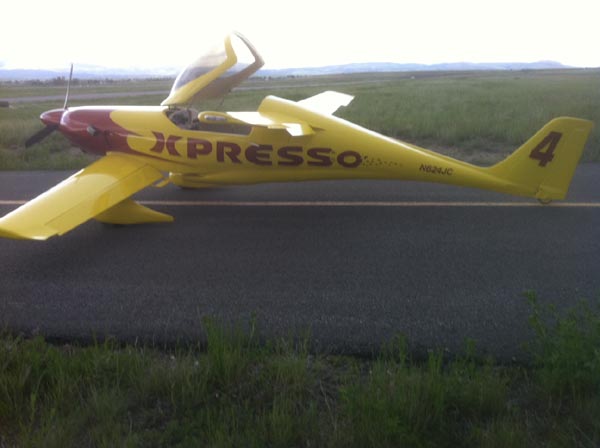 Tail design is changed quit a bit, larger rudder and more aerodynamic.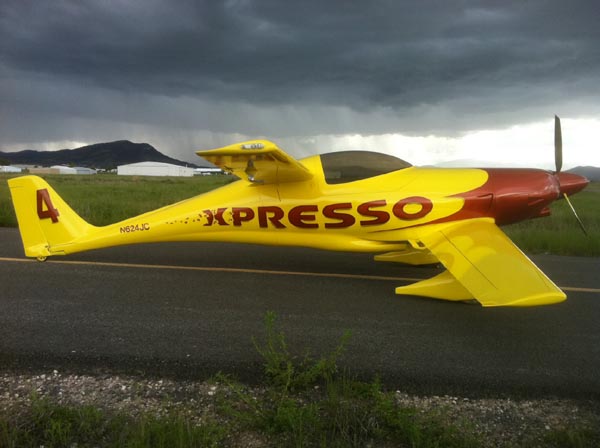 Taxiing Hellana, MT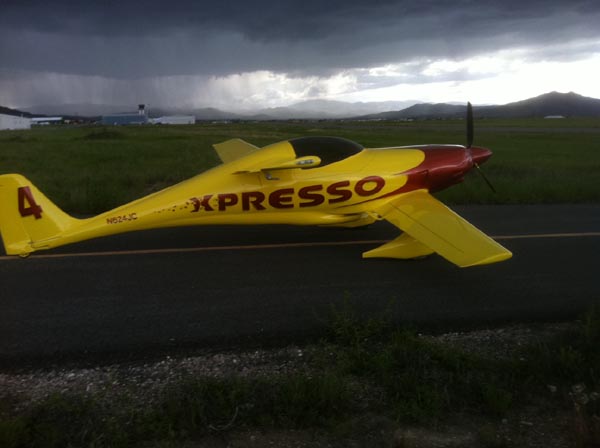 More Taxiing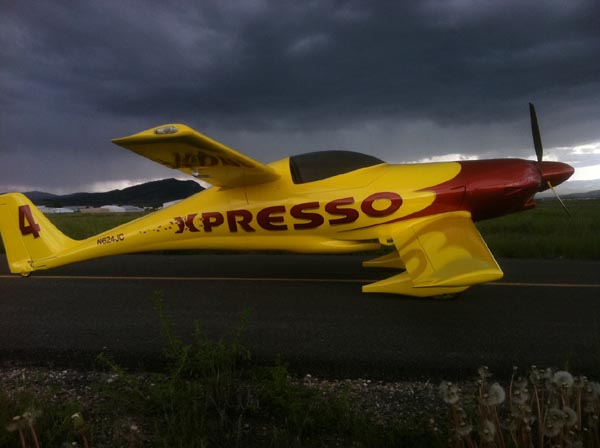 Three Blade Prop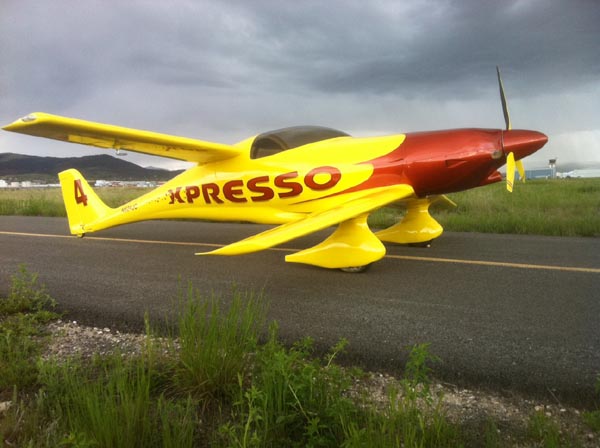 Heading out for a test flight. . .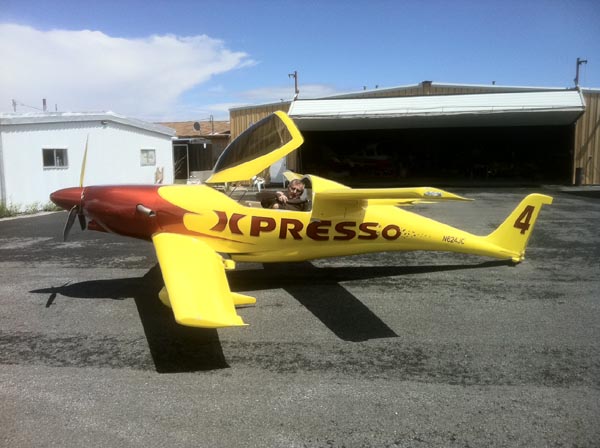 Taxi KHLN. N624JC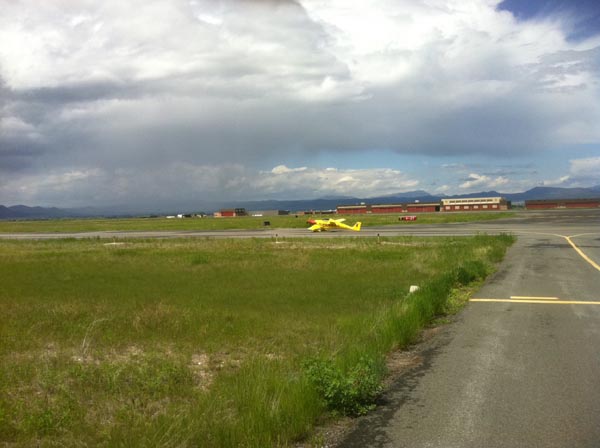 Leather interior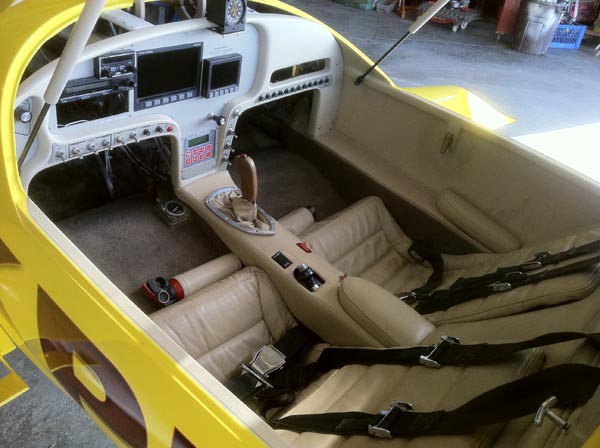 The foam inside the leather is custom shaped so no "saddle sores."
Inside Very Comfy.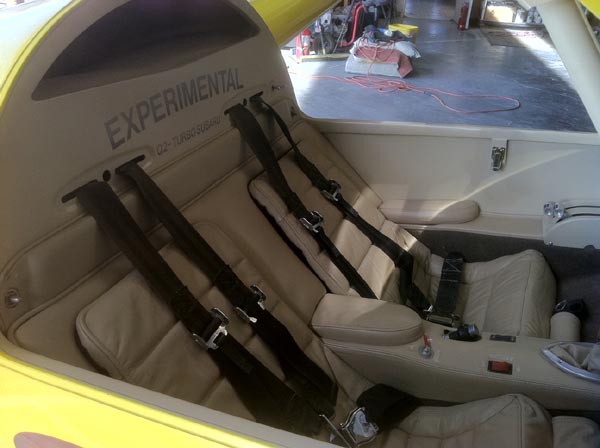 Townsend Custom Leather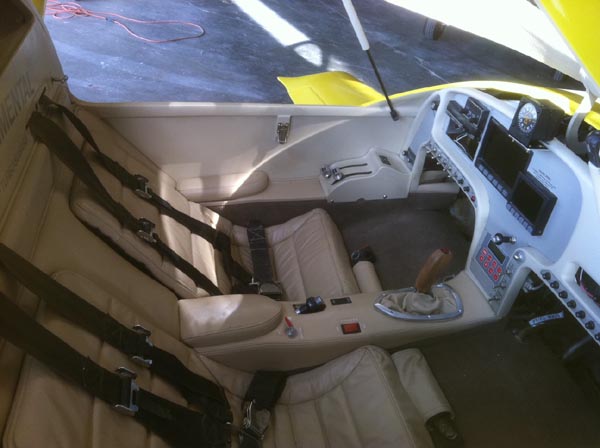 We love to EXPERIMENT!