Q-talk 42 - Nov/Dec 1993 - index
Details

Category: Q-Talk Index
Published: Friday, 31 December 1993 06:11
Written by Jim Masal
Hits: 1771
NOV/DEC 1993
ISSUE NUMBER 42

---

QUICKIE BUILDERS ASSOCIATION

---
INTRODUCTION
by Jim Masal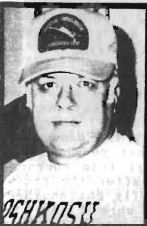 Yippppeeeee, in your hands, finally, is the last issue due you of 1993. If I am gaining ground, it ain't fast. This is what I call the doldrums of winter and I am gaining a new appreciation of hibernation and its value. Happily though, in the middle of the doldrums, I am getting renewals from you which tell me that I am still "keeping up the good work" with Q-TALK. I appreciate you expressing yourselves in that regard. From the slow pace of renewals though, it seems that not as many folks continue to need the support that Q-TALK provides. Thus far there are a mere 88 renewals for 1994. To be sure, these are quality renewals because many of them have come with interesting information and photos for the newsletters. I'm pretty sure that we'll reach the 100 number which has always been the go/no go number for me as far as continuing. So rest easy, we'll get there.
North Texas is into its decreasing cycles of hot day/cold day so that means spring is about to be sprung. And ain't I just gledder 'n hell. It also means daylight savings time is coming up with all that extra light remaining at the end of the day. Bring it on! For you it better mean slappin' on the epoxy or racking up the flight hours; for me it better mean pouring my concrete floor and getting all my airplane carcasses moved into a soon to be very active hangar. Good luck all!
Meanwhile, our first celebration of sport aviation arrives with Sun 'n Fun April 10 thru 16. C'mon, give yourself a treat this year and meet us there.

1994 RENEWALS DUE NOW ... $20 U.S. - $21 Canada - $26 Foreign
Other Articles In This Issue
---
You can order a PDF or printed copy of Q-talk #42 by using the Q-talk Back Issue Order Page.