Q-talk 19 - QUICKSHOTS
Details

Category: Q-Talk Articles
Published: Sunday, 31 December 1989 06:11
Written by Jim Masal
Hits: 1792
Just in case you thought you were especially creative, catch this little number. Dave Withington formerly of any number of places was compelled to move with his job once again - this time from Tulsa to Houston. He writes:
For those who might have scratched their heads as to how to move a Q-200 without a "formal" trailer, I have a solution with pictures to prove that "it works for me".
To make the 485 mile trip from Tulsa I rented a U-Haul "12 foot Car Carrier" which I extended forward with an extension ladder, and rearward by pulling out one of the "loading ramps" about halfway. I held everything in place with six "C" clamps. The trailer has a myriad of tie down options. It has an EMPTY gross weight of 2200 lbs and a tongue weight of 220 lbs. Which, after loading the 300 lbs fuselage, put the gross/tongue weight right at the 2500/20 lb limit of my hitch. The moving van transported the tailcone and engine.
The best part of the U-Haul trailer is that one-way rental four days was only $40.00, tax out.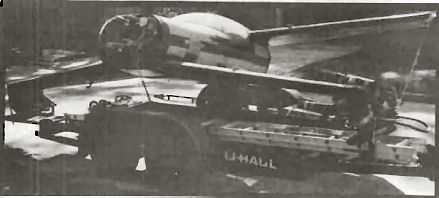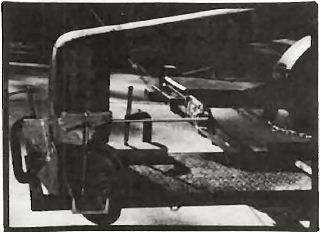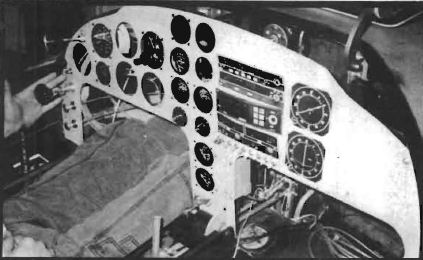 Bob Bounds has sent us pictures of his simple two-step method of fabricating a cowling for his Quickie's Rotax 503 engine. He apparently simplified the method which appeared in a series of articles written some time back by Tony Bingelis in "Sport Aviation".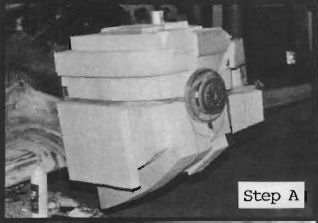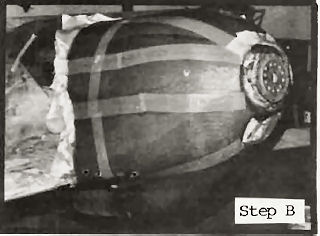 For those of you who even want to save more time than embodied in these two steps, here might be an item of some interest to you: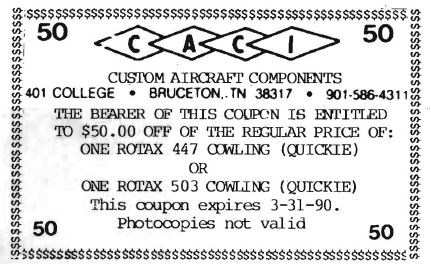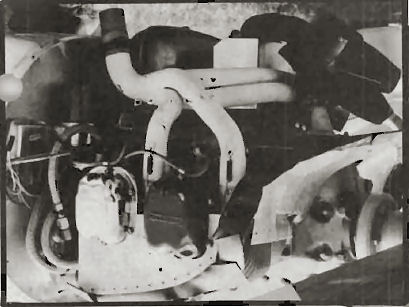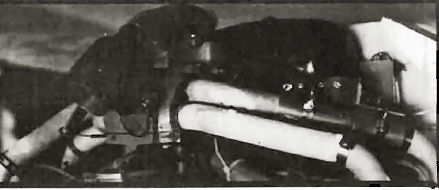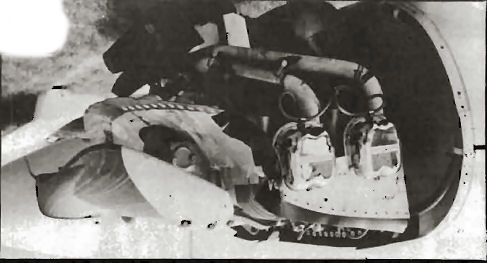 ---
You can order a PDF or printed copy of Q-talk #19 by using the Q-talk Back Issue Order Page.