Q-talk 7 - Jan/Feb 1988 - index
Details

Category: Q-Talk Index
Published: Sunday, 28 February 1988 06:11
Written by Jim Masal
Hits: 1637
JAN/FEB 1988
ISSUE NUMBER 7

---

QUICKIE BUILDERS ASSOCIATION

---
INTRODUCTION
by Jim Masal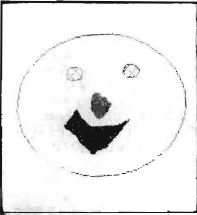 Last year at this time I was in an irascible mood. Lotsa you builders weren't actively contributing. I suspected, a) laziness or, b) liability fears (the ol' "let some other guy stick HIS neck out to provide me education/entertainment but not me, brother").
Then do your own newsletter, I thought. I wrote a letter that discouraged about a hundred non-contributors from renewing. My attitude improved when many more project progress reports, tips, ideas, etc. started rolling in. We all learned a lot. This is what an "association" is all about, and that's why we chose to call this the Quickie Builders Association. A note of gentle caution to the new guys and the few remaining non-participators: at least keep me updated on your project progress. Don't find yourself on the outside lookin' in. Meanwhile...
Another rollicking, madcap year to rock-em, sock-em QBA action is off to a thunderous start with this, the first installment. Welcome aboard Gents and Gentesses; settle down in a nice, comfy chair (and not the one with the circular seat!), we're expecting a smooth ride.
The computer literacy of the current generation of young brats is truly amazing. Notice the astounding likeness of me that my young nephew Paul computer-drew in a matter of just seconds!
And speaking of likenesses, Mike Quigley caught the identity of the mall Santa in the last issue. He writes: Hi Santa - What a disguise. I imagine Gene Sheehan has the autographed original on his desk. (Yeah, right, uh-huh - ED.)
I must apologize to our overseas QBAers. In the mad Christmas rush, I unknowingly mailed the foreign newsletters (without postage) mixed in with a pile of domestic mail. A week later, one was returned to me by the Post Office. I was stunned. I waited for the other 22 to come back for a few days, and when they didn't, I sent a new batch out (with correct postage). I'm sorry if you guys got your newsletters late. New Zealander John Dunn said he got BOTH copies so maybe the P.O. gave us some free postage as a Christmas gift to QBA this year (fat chance!).
SUN 'N FUN - Looks like I will go again and I will be requesting a time slot for a QBA gathering. Look for a posting on forum scheduling board.
GETTING READY FOR OSHKOSH. QBAer Lyle Harrison of La Crosse, WI called to generate some interest in a Wine and Cheese get-together this summer. He's willing to donate a couple jugs of wine and cheese tray. Anyone else interested in pitching in? Lyle is also looking into a place to hold an 80 to 100 person gathering for a reasonable $$$. Anybody have any suggestions from past experiences at Oshkosh? Contact me or Lyle at 2510 Hypoint Dr., La Crosse, WI 54601.
Other Articles In This Issue
---
You can order a PDF or printed copy of Q-talk #7 by using the Q-talk Back Issue Order Page.