Q-talk 155 - The Rumors Are (Mostly) NOT True
Details

Category: Q-Talk Articles
Published: Thursday, 25 October 2012 17:03
Written by Dan Yager
Hits: 4468
by Dan Yager
[EDITOR'S NOTE: This is a rehash of the post I made on the Q-list last month. I want to thank everyone who sent me well wishes for the speedy recovery of my wife. She is still suffering through the symptoms as best she can, but we are growing more confident that the antibiotics are working. Thanks everyone!]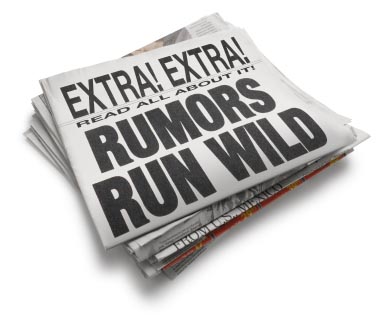 Hey All,
I just wanted to provide a "quick" post here to let everyone know that I haven't fallen off the planet, although it may have seemed that way to some of you. Several people have contacted me recently and asked me about various rumors that they've heard regarding the future of QBA, and my involvement going forward.
Let me first just say that my wife has been VERY ill for just over a year, so I've had to re-prioritize my life, and slow down the support of you all a bit, so that I could provide a little more support at home.
That being said, we finally got a positive Lyme Disease test this week, so we are hopeful that we will have her back on her feet, and fully healthy, within the next few months. If that happens, I intend to be much more active in the group again, and I apologize for my absences at this year's fly-ins.
As for my Q-200 project - I gave (not sold) my project to Richard Kaczmarek for destructive testing. (Or to use however he sees fit.) After a couple of Q accidents during my tenure as editor, it made me re-assess why I had purchased that particular project in the first place. Especially after reading Greg Gomez and Gary McKirdy's article in Q-talk here:
Article by Greg Gomez and Gary McKirdy
Looking back, I bought my project on eBay 7 years ago for $900, for all of the bad reasons that so many over-enthusiastic crash victims bought theirs. Namely, it was CHEAP, flashy, and gave me something to brag about to the neighbors (and my late father.) Did I mention that it was cheap? What I ended up with was the rotting hulk of a "previously flying" Q-200 that had been deteriorating out in the Florida sun for more than a decade.
Large portions of fuselage foam had been eaten away by fuel leaks, several areas of fiberglass were dry and brittle, and many components were not installed "per plans." (To put it mildly.) I feel very comfortable with my decision to get rid of it. In fact, much more comfortable than I felt trying to cobble it back together. I am currently saving, and taking a new set of priorities with me as I search for my next Q.
Going forward I would like to help Richard Kaczmarek bring the Q kits back. In the meantime, he will continue to offer parts, on the QBA website. . . and hopefully complete kits in the near future.
I have no intention of leaving the Quickie community. My only goal is to become a more professional pilot and builder. (By emulating some of the GOOD behaviors I've seen exhibited by the guys who have the most experience.)
No. . . Richard is NOT taking over the website or QBA. He will continue doing what he does best. . . Being an engineer and providing parts. I will continue doing what I do best. . . Running the website, processing orders, editing the newsletter, and providing updates on Richard's progress.
As for the QBA newsletter - Its format going forward will depend in large part to all of you. Personally, I think the newsletter is great because it gives a better venue to discuss installations and mods in more detail, but its quality and continued usefulness depends on the quality of the submissions to it.
Lately, submissions have dwindled to a trickle. I take some responsibility for this, due to my failure to effectively communicate what's been going on at home. But I promise you that I will continue to publish the newsletter, as long as there is interest in it, and as long as you all keep sending in quality submissions.
I will also continue to offer free or extended QBA memberships to everyone that submits something. Submitting is easy, so there are NO excuses. You can either e-mail the text (with pictures attached) to This email address is being protected from spambots. You need JavaScript enabled to view it., or you can snail mail submissions to:
QBA Submissions
87 Price St
Kingston, PA 18704
I just want to squash as many of the rumors as I can here, and if you have specific questions please let me know. As always, I want your feedback to make QBA and/or the newsletter better.
If all goes well, I hope to help Dave Dugas host the next FOD fly-in next year in Massachusetts. I believe he mentioned something about a "laabsta" bake? (Whatever that is.) So stay tuned!
Thanks for listening,
Dan Yager
QBA Editor
www.quickheads.com
P.S. - Mike Perry provide the following response to my original post on the Q-list. I want to republish it here because I was guilty of confirmation bias and it is a potentially HUGE safety issue for anyone considering making "a few small" changes to their project.
---
Hey All,
I read Dan's post this AM and the article by Greg Gomez. It reminded me of an article by Jay Hopkins in Flying Magazine, April issue:
http://www.flyingmag.com/technique/accidents/dangers-confirmation-bias
It explains the tendency of humans to "... seek out and trust information that confirms what we already think or believe, ... and to avoid or discount information that goes against what we believe or want to believe."
This article is about general aviation, but it has enormous implications for experimental aviation, esp. first flights and transition to new aircraft. It is an article about how we think and interpret information, become overconfident, and get into trouble. Recommended.
Mike Perry
Q-200