Q-talk 77 - OTTAWA PIX
Details

Category: Q-Talk Articles
Published: Tuesday, 31 August 1999 07:11
Written by Tom Moore
Hits: 1934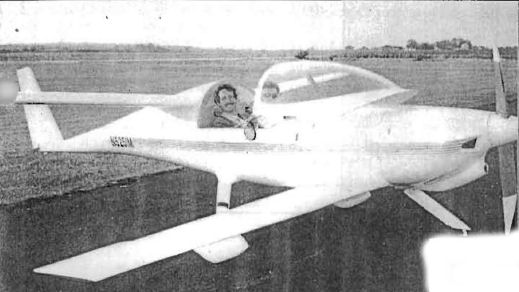 Mark Greenwood was one of many pilots that was actively giving rides to a receptive group. There were several builders who have been taxi testing their Q's and a chance to get a little stick time before the first flight was very welcome.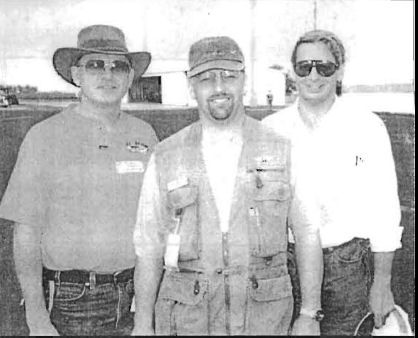 Bud Starnes, Doug Humble, Gene Knapp
Mike Conlin was piloting a Q-200 he just sold to Bill Hicks from Houston.
Tom Currie came in from Florida to capture the LONGEST DISTANCE award. Tom purchased this plane from Steve Fontenot and Tom has been flying the heck out of it.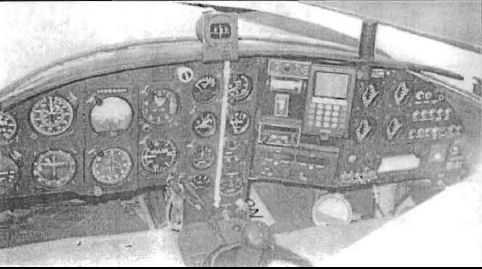 Tom Currie's instrument panel is filled from side to side. The little ZIGZAG near the center of the panel is a nice feature that gives the radios a better alignment for the pilot. I hope Tom is not wanting to add anything else, there's not much room.
Terry Crouch has certainly been keeping his Q-1 in top-notch shape. Terry has over 415 hours and still took honors with his BEST PLANE award. Terry also took 7th place in the race and had an average speed of 101 mph. Someone* suggested that the race should use a formula to come up with the results. SPEED/H.P.
101/20=5
204/100=2 (oops)
*(Terry)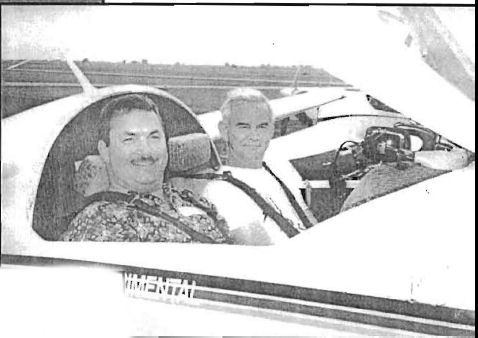 Dave Richardson was one of the many willing riders on Saturday afternoon. Mike Conlin was getting in a few extra hours in the plane before he completely hands it over to the new owner.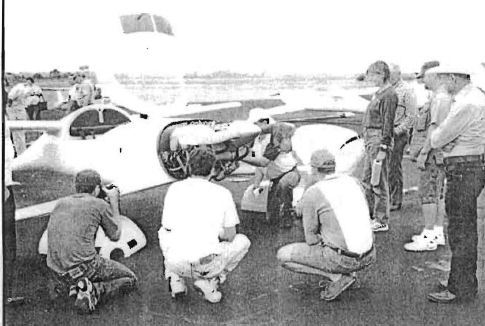 Bruce Crain once again proved the theory "Take off the cowling and they will come".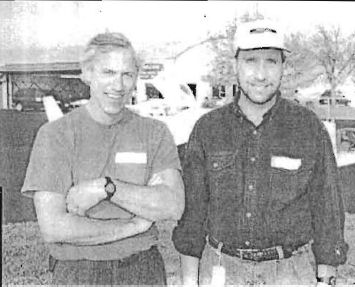 Dave Hudak and John Shryock are modifying their Q-2 and adding a Subaru EA-81 TURBO with intercooler and using direct drive.
Les Hildebrand is another one that's adding the hours to his plane. This is one of those planes you have to look at several times to catch all of the features. Les has an aviation maintenance background and he has designed in some special "ease of maintenance options".
Paul Spackman flew his Q-2 in from Wyoming. Paul is also planning on adding a Subaru EA-81 with a direct drive. The Subaru is getting to be a popular option to the Revmaster.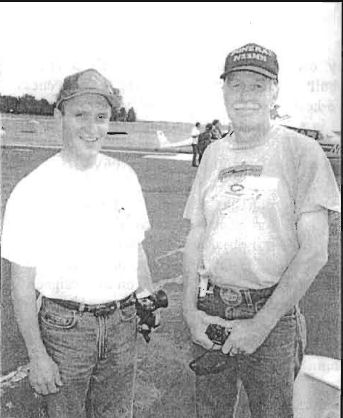 Kris Browne and Mike Hunton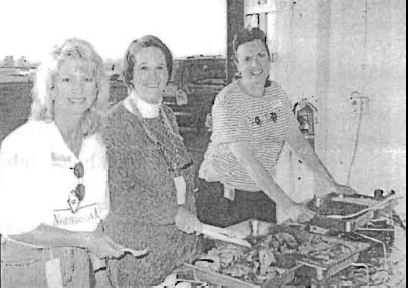 We were very fortunate to have the help of three lovely ladies during the banquet. Jerry Marstall's wife Nancy, Gene Knapp's wife Vicky and Dave Richardson's wife Susie. THANKS.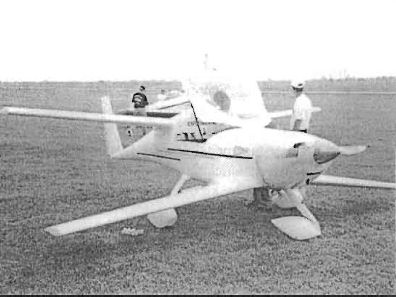 Jerry Marstall made his second showing at Ottawa.
The banquet was held in the main hangar. With Ottawa being scheduled in October we had an opportunity to take advantage of a wonderful fall evening. The hangar doors were facing the west and we got treated to a beautiful sunset.
---
You can order a PDF or printed copy of Q-talk #77 by using the Q-talk Back Issue Order Page.