Q-talk 76 - OSHKOSH PIX
Details

Category: Q-Talk Articles
Published: Wednesday, 30 June 1999 07:11
Written by Tom Moore
Hits: 1578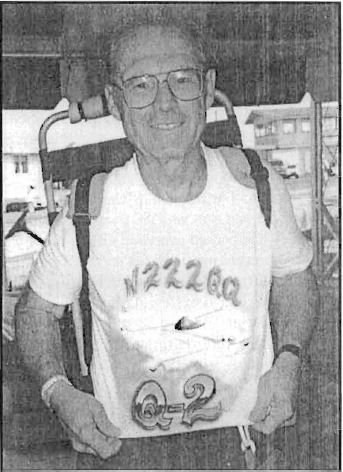 Henry Hurd in his designer Q-2 T-shirt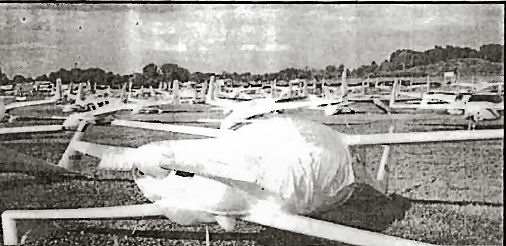 Standing on the paved road with the McDonalds at my back, you get a good look at the canard parking area. The normal Oshkosh morning dew is obvious on the soaked nylon canopy cover. The only pleasant time of the day.
Larry Koutz is continuing with his experimentation on his Q-200. Larry has added vortex generators to his LS-1 canard. In talking with Larry, he didn't seem to experience any change or improvement with the VG's on. You can see the small strips of string Larry was using to tuft test. In certain situations, as you can see in this photo, the aircraft can be slowed to a point that the airflow approaches from the rear.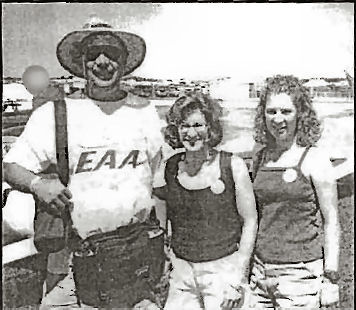 Greg Zimmerman and family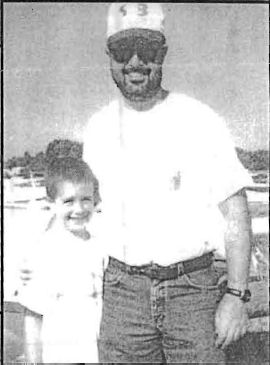 Paul Fisher and son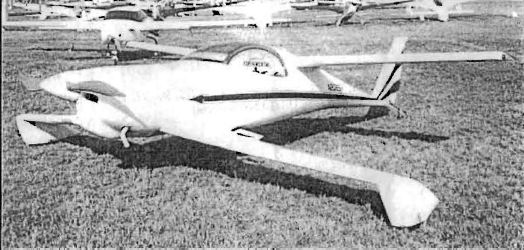 Sam Hoskins' "Coast to Coast Q-200". Of all of our QBA members Sam has the highest time aircraft. Sam made it into the show for a short time this year to keep his string of trips to OSH intact.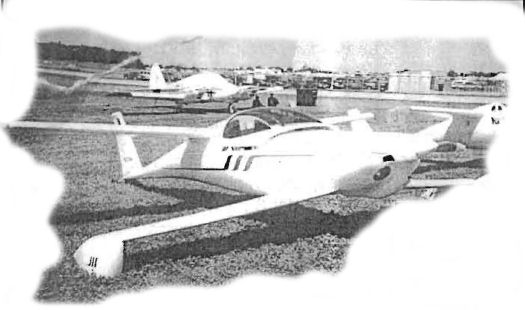 Bob Malechek's plane continues to show very little age for the amount of time he spends in it. This plane is over 10 years old and went over the 1000-hour mark on his way to Sun 'N Fun. He and Sam Hoskins are a good indicator of the long life you can expect from your planes.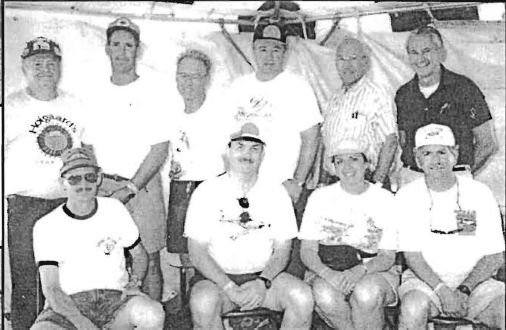 The QBA back porch meeting was a small one this year.
Back Row: ???, Keith Welsh, Henry Hurd, Bob Malechek, Marv Getten, Steve Whiteside.
Front Row: Terry Crouch, Dave Richardson, Susie Richardson, Tom Moore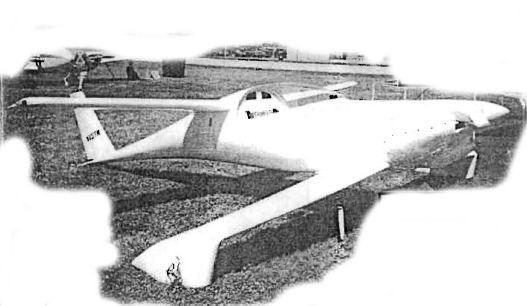 Tom Moore's Q-200. Ok, Ok, I'm working on a color scheme (slowly)./P>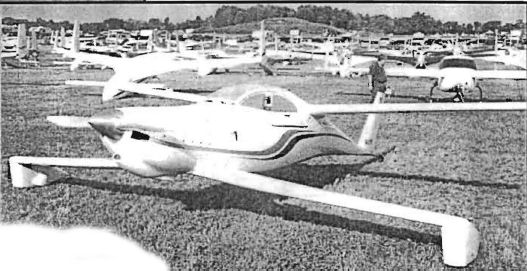 Paul Fisher's Q-200. Paul is working on getting some QBA patches made for the group. Some of these will be HOUR patches for the guys racking up the time on their planes.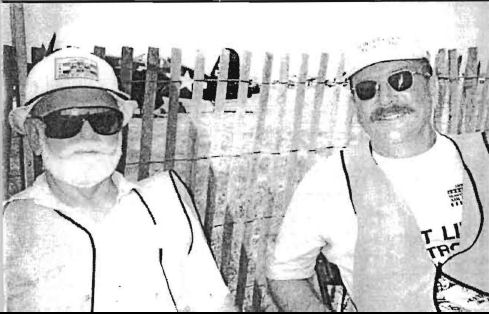 Mike Brown and his father spent a lot of their time at Oshkosh volunteering to support the Ford Tri Motor operation. This paid off for Mike when he started to get some right seat time in the big bird. No landings, but a few turns in the pattern. This put a big smile on Mike's face. With all the hops the plane was making, Mike got about nine tries in the right seat.
Mike has taken on the task of the QBA Librarian. If you're in need of any portion of the plans, Mike is the guy to contact. Check Q-TALK #73 for his Dallas, TX address.
---
You can order a PDF or printed copy of Q-talk #76 by using the Q-talk Back Issue Order Page.