Q-talk 138 - Moving Forward
Details

Category: Q-Talk Articles
Published: Wednesday, 23 December 2009 16:24
Written by Dan Yager
Hits: 2165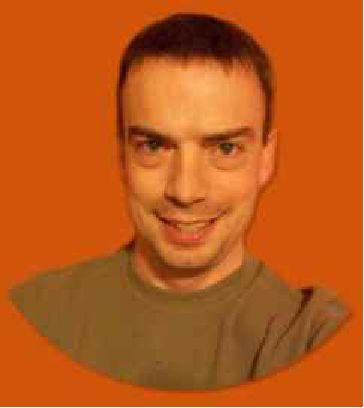 As you've probably read by now, this will be Doug Humble's final issue of Q-talk. I joined QBA just as Doug took over as editor and I know many people (especially me) would like to thank and congratulate him for a job VERY well done over the past five years.
Reading through the back issues of Q-talk it's amazing to think about the amount of work put in by the previous editors to keep QBA alive and growing for almost thirty years! The fact that Jim Masal is responsible for 13 of those years is a testament to his character and sadomasochistic tendencies!
So, when Doug approached me in early 2009 to take over as editor for the Quickie Builders Association I was honored, flattered, and absolutely scared to death! Doug had witnessed my own dedication to providing information to the Quickie community through my website, and apparently liked what he saw.
Unlike many members of QBA, I don't have a background in aeronautical engineering. What I do share with most of you is a curious nature, and passion for flying and building airplanes. After six years as a Nuclear Electrician in the Navy, I graduated from Boston College in 2001 with a degree in Film and Computer Science. I earned my pilot's license in 2005, and have about 100 hours and a taildragger endorsement in my log book. I have been a Quickie enthusiast ever since I saw them advertised in the airplane magazines I pored over as a kid.
What all this adds up to is a humble (sorry Doug) philosophy about homebuilding. Namely, "build it per plans," but if the plans fail in some area, turn to people who are more experienced for answers. NEVER take your responsibility as manufacturer lightly.
I have spent the past four years not only tinkering on my own plane, but also cataloguing information about the designs and making it available to anyone who might need it. As I take over editorial duties for the Quickie Builders Association, my philosophy will be to simply continue doing that. I want to support the mission of QBA by sharing good, practical information, and make it easier for each member to share their own experiences.
With each editor change the Quickie Builders Association ultimately changes as well. This must occur not only to incorporate the specific skills of the editor, but also to incorporate new technology, and keep the qBa growing and responsive to member needs. This current transition will be no exception. Perhaps the most important and exciting change is that the Quickie Builders Association will be going 100% online beginning in January 2010. This means that the newsletter will now be able to incorporate feature rich content such as video and audio that just would not be possible in a printed format. Going online will also provide a much improved and instantaneous way to collaborate among members. In addition, this move will free up resources to provide benefits and value that have never been possible before.
Those of you that visit my site frequently may have experienced a lack of updates recently. In reality, Doug and I have been coordinating efforts over the past several months to bring all of the content that is currently on the quickibuilders.org website over to the new site. We're also working to make sure that traffic to the old site gets redirected properly, and that all of the software is updated and ready for us to "flip the switch" on January 1st. We have worked hard to make sure that you all receive the maximum "bang for your buck" and I am really excited to hear about what you all think about the changes and benefits. However, that's all I'm going to say (in print at least) about the benefits of membership going forward. To learn more, you'll have to practice going online yourself.
Simply visit:
http://www.quickheads.com/benefits.html
and let me know what you think. I look forward to speaking and sharing more with all of you online!
---
You can order a printed copy of Q-talk #138 by using the Q-talk Back Issue Order Page.