2010 Tandem Wing Spring Fling
Details

Category: Quickie Builders Association
Published: Wednesday, 17 March 2010 15:38
Written by Kevin Boddicker
Hits: 5302
2010 Tandem Wing Spring Fling May 14, 15, 16
Hosted by Kevin Boddicker - Decorah Municiple Airport (KDEH)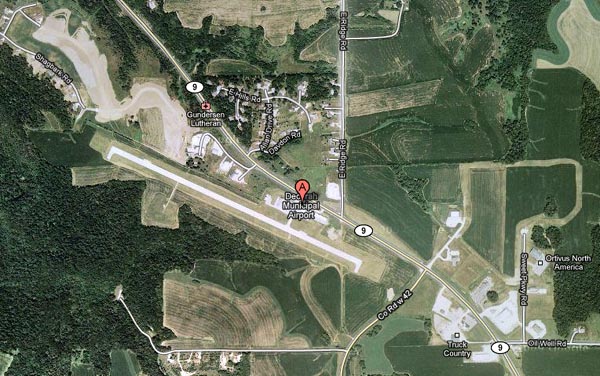 I have struck a deal with one motel in Decorah.  The Country Inn & Suites has agreed to block 15 rooms for our fly in. Not cheap, however a very nice place. Includes a full breakfast, pool, exercise room etc. Enough with the commercial.
The rate is $99.95 per weekend night, but I got it discounted to $85. The phone number is 563-382-9646.
Ask for the Tandem Wing Spring Fling rate. The room block will be held until filled, or the 10th of May. Their normal cancelation policy is 48 hours, again due to my excellent bargaining skills, our group can cancel as late as 6:00 PM date of
arrival.
There are other accommodations in DEH, and anyone can feel free to make their own reservations elsewhere. You will hurt my feelings not.
Super 8  563-382-8771 (so so)
Heartland Inn 563-382-2269 (under some renovations)
Hotel Winneshiek 563-382-4164 (VERY PRICY)
Bluffs Inn  (kinda dusty).
Camping of a primitive nature will be allowed on the airport grounds too.   I had told Dan Yager that I would get the info up on a page at his site, but I am not going to be able to get that done. [Editor's note:  I took care of it for you Kevin!
]  Get your reservations in and fly or drive to NE Iowa for a good time.
The Spring Fling, be there or be square!

Kevin Boddicker
TriQ 200 N7868B   157.8 hrs
Luana, IA.