20th Annual Tandem Wing - Field of Dreams Fly-in
Details

Category: Quickie Builders Association
Published: Thursday, 11 March 2010 00:00
Written by Doug Humble
Hits: 6109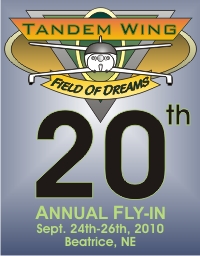 The dates for the 20th Annual Tandem Wing, Field of Dreams Fly-in will be Sept. 24th, 25th, and 26th, 2010 at the Beatrice NE Municipal Airport (BIE).
This is an informal weekend for the flyers, builders and lovers of the Quickie and Dragonfly type aircraft.  
We have planned informative forums for Saturday morning, some flying, a lot of hanger flying, a "cowls off" session and an evening dinner at a local sport bar & restaurant. But most of the time is yours to learn about and enjoy these airplanes and to visit with new and old friends.   
This fly-in should be considered a "must attend" for those building and flying a tandem wing aircraft.
Agenda:
Friday:
  - Noon - arrivals begin
  - 6:00pm - Pizza at the airport
Saturday
  - AM - Gather at the airport
         - hanger flying
         - group forums
         - demo flights
  - Noon - Lunch break
  - 3:00pm - Cowls off
  - 6:30pm - Dinner at Risky's
Sunday AM - Departures and goodbyes
Hotel Information:
-          We recommend the New Victorian Inn -Ask for the "Fly-in" rate
-          Holiday Inn Express
-          Econo Lodge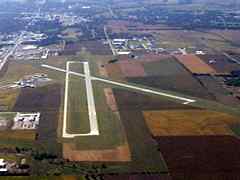 w Beatrice Weather
w Airport Information
w MapQuest information