Q-talk 107 - Trailer Treasures
Details

Category: Q-Talk Articles
Published: Wednesday, 23 December 2009 16:24
Written by Larry Covey
Hits: 1804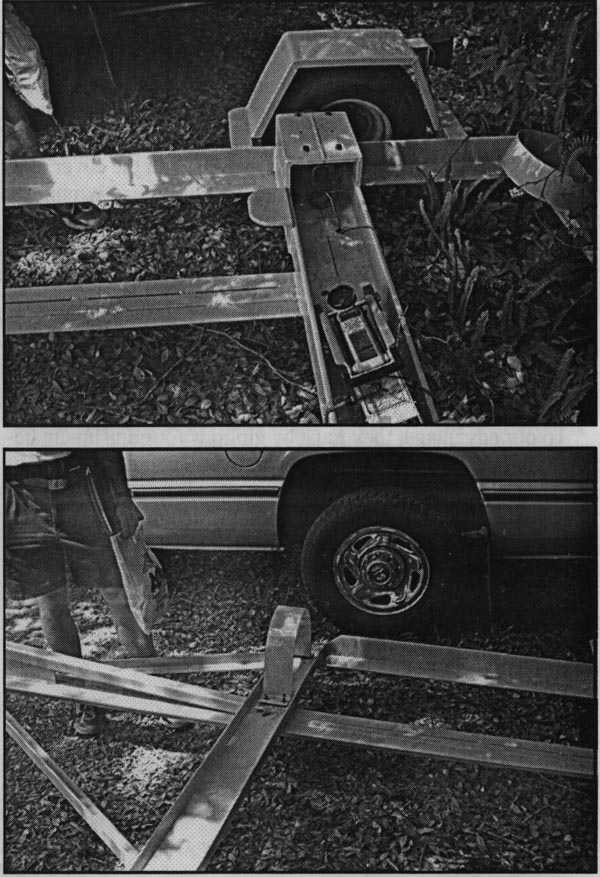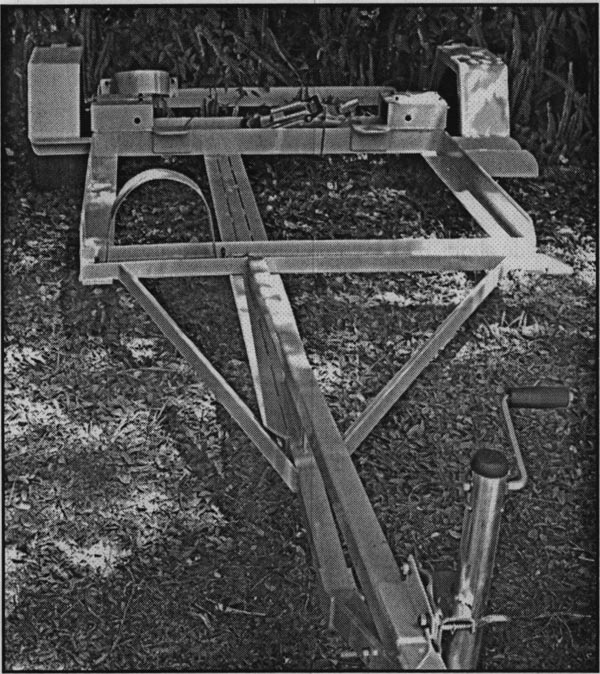 Larry found the easiest way to load the plane was to remove one of the trailer wheels. By doing this, the structure would be lower to the ground and then he could easily roll the Tri-Q200 up onto the trailer bed.
Larry is quite a craftsman. This was the second version of the trailer, built in the week before Sun 'n Fun. It was expertly painted in the same turquoise color used as a trim coat on his Tri-Q200. We are sure he has received admiring looks as he travels down the Florida highway.
Several QBA members had a chance to see Larry Covey's Tri-Q200 trailer after the QBA forum at the 2004 Sun 'n Fun. As you can see from the photos, Larry made his trailer from scratch using materials at hand. He did an excellent job. The design was made in an asymmetrical way to insure that there was structure under all three gear wheels. With the engine on, though, he may have an issue with legal towing widths while using this approach. Beware of this possibility, if you should decide to try a similar design.
Here is a close up view of Larry's unique torsion bar suspension. The great thing about this suspension style is that it occupies veiy little space but gives him a very smooth ride. As we said, Larry is quite a builder. It is always exciting to see the product of imagination coupled with skill. Keep up the good work!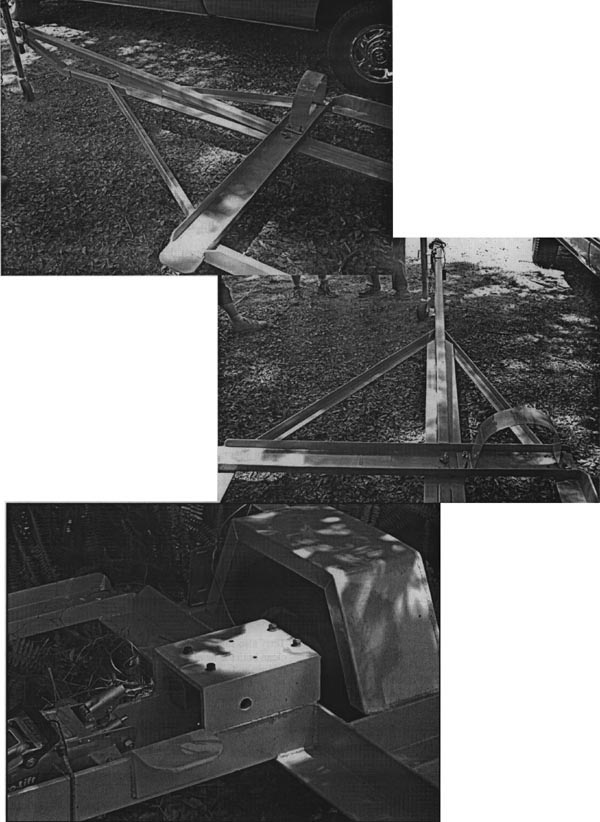 ---
You can order a printed copy of Q-talk #107 by using the Q-talk Back Issue Order Page.