Q-talk 91 - Fly-in Coffey
Details

Category: Q-Talk Articles
Published: Wednesday, 23 December 2009 16:24
Written by Spud Spornitz
Hits: 2282
Spud Spornitz Olathe, Kansas
Hello Everyone,
Spud Spornitz here in Olathe, Kansas, one of your hosts for this year's 12th Annual Field of Dreams Tandem Wing Fly-in. There are some exciting changes coming forth, but more on that later...
Wow! Can you believe that our annual fly-in has been held in Kansas for 12 years! It's been a long time since Dale Gui-mond, Jimmy Masai and myself stood at the Ottawa airport and said. "Do you think if we just pick a date and say we're having a Dragonfly and Quickie fly-in, do you think they'll come, come out here, in the middle of nowhere?" Well they did and they've been coming ever since! I guess this is when we started calling it the "Field of Dreams", just a field, out in the middle of nowhere in Kansas, where some people come every year to talk, touch, learn and visualize how to build and fly their dream. Gentlemen, how fortunate we are to be able to build and fly our own airplane. It just doesn't get any better than this! The fly-in continues to do what it was originally designed to do and that is to bring fresh ideas to the builder and pilot, but the most important thing is that it motivates people to complete their planes, period!
Before we get into a brief overview on this year's event, I would be remiss if I didn't take a moment to thank Don and Debbie Stewart for hosting the fly-in over the last four years. What a wonderful job they have done! (Not an easy task to do remotely from Arizona!). They have both given up vacation time and business time to insure that the event continued to go on without a hitch. Don and Debbie, I am sure that I speak for everyone when I say thank you very much for the superb job!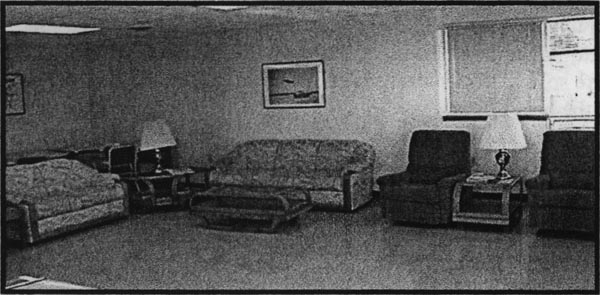 The dates for this year's fly-in are: Friday, Saturday & Sunday, September 27th, 28th & 29th. The most dramatic change is that the fly-in will no longer be held in Ottawa, Kansas. The event has a new home at Coffey County Airport in Burlington, Kansas! Now Coffey County has all the country charm and freedom that Ottawa offered us, but with a much newer, more modern and larger facility. So where the heck is Coffey County Airport, you say? The town that the airport is associated with is Burlington, Kansas. The easiest reference is that it is 25 mile west of Ottawa, 7 miles north of Burlington and 7 miles south of Interstate 35.
Some basic stats on the airport are: The airport identifier is "UKL", The runway is north - south (18-36) hard surface 5500 feet X 75 feet. It's outside of the Kansas City traffic area (" Type B" airspace), Non-controlled towered field - Unicom 123.00, fuel; 100LL is $1.50 per gallon with sales tax! Lots of room with two large hangars (100' x 100' and 100' x 80') for parking overnight. Looks like we could handle 30 to 35 Q's or DF's inside with plenty of outside airplane and car parking, too. They have hosted several other fly-ins over the years with more than 120 aircraft. The facilities are less than fifteen years old and as clean as a whistle. We will have use of the large meeting room that can handle 70 to 80 people comfortably. This meeting room is "Inside" and upstairs in the main building (not in the hangar!) I mean heat, air, lights and we can look down at the airplanes. No more competing with the aircraft engine noise during a forum!!! Also, there is a large pilot's lounge that will be for our use that overlooks the main ramp area equipped with two nice sofas, two reclin-ers, multiple chairs, TV and a VCR.

While we are on the subject of the quieter forums, these, too, are already shaping up quite nicely. Jimmy Masai will be on deck handling the Quickie forum and as the Master of Ceremonies at the awards banquet. Joining Jimmy with the Quickie forum will be Dave Richardson of Q-Talk fame. Yours truly will be cranking up the Dragonfly forum along with Pat Panzera, the Dragonfly newsletter chiefand Corvair guru. Bob Nuckolls, of the Aeroelectric Connection, has
confirmed his attendance. Todd Keorner, of B & C Specialty Products, the starter, alternator, electrical component guys, will be joining Bob to give you one hell of a good aviation electrical forum. Steve Bennett of Great Plains Aircraft has also confirmed that he will be there to bring all the VW gang up-to-date. Pat Panzera will be on deck to bring us up-to-date on the very latest in the Corvair conversion forum along with William Wynne who has tentatively planned on joining us. Drew Aurigema has pledged to be at Coffey County "In the Raptor" to give us a forum on it and the X-plane computer simulator.
We have the dinner set up for Friday evening for the famous "Friday night social". We have a private facility locked in for the Saturday evening awards banquet.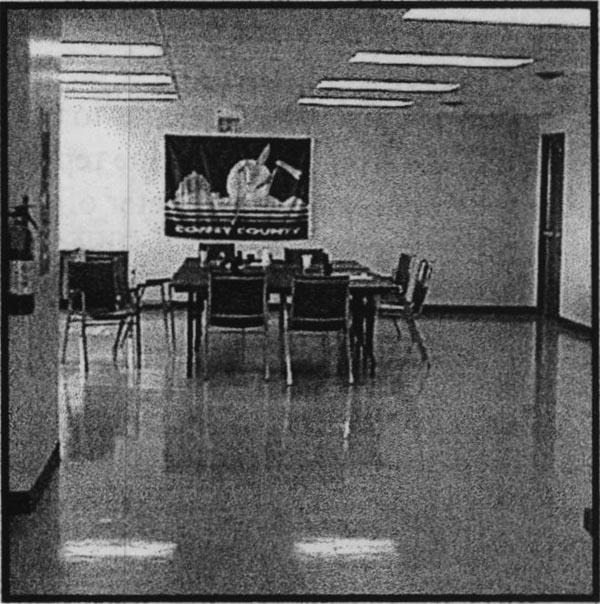 Bob and Pat Home will be back for the weekend with their "Chuck Wagon" to keep our hunger pangs in line during the day. They have been at Ottawa for the last 5+ years.
Gentlemen, Coffey County has really rolled out the red carpet and given us the keys to the airport for our annual event. They've made it very clear that they want us to come, enjoy, stay and call Coffey County our new home. I've never felt more welcomed at an airport. I hope you will feel the same way I do.
On behalf of Jimmy Masai, Pat Panzera, Dave Richardson and myself, we are honored to be your hosts for your 12th Annual "Field of Dreams" Tandem Wing Fly-in for 2002 at Coffey County Airport, Burlington, Kansas. Mark those calendars right now for September 27th, 28th & 29th. Can't wait to see everyone there!
We'll have more in the next newsletter pertaining to motels, banquet details, etc., but for now, place a bookmark on the following web page for this event:
http://pages.sbcglobal.net/bspornitz/fly-in2002.htm
---
You can order a printed copy of Q-talk #91 by using the Q-talk Back Issue Order Page.