Q-talk 91 - Featured Pilot - Sam Hoskins
Details

Category: Q-Talk Articles
Published: Wednesday, 23 December 2009 16:24
Written by Dave Richardson
Hits: 2192

Sam Hoskins Murphysboro, IL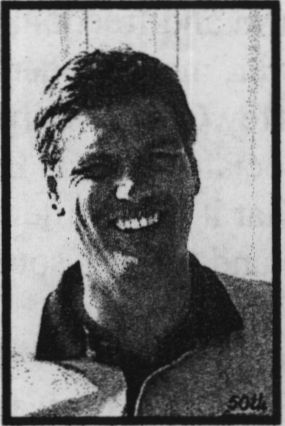 Sam Hoskins has been involved in aviation for much of his life. He was influenced by his father's Naval experience as a navigator in B-24's and PBY's. He also flew briefly for Pan American but layoffs in the early 50's motivated him to seek a career outside of aviation.
While growing up in Libertyville, IL, Sam joined a very active squadron of the Civil Air Patrol. He was able to get both glider and LI9 time at a small grass strip in Waukegan. When Sam was about 16 years old, he also became interested in music. Having a father who then owned a music store did not hurt. Riding on the Beatles wave, many sets of drums and guitars were sold to kids starting bands in their garages. Sam played the bass guitar.
By the age of 21, Sam got the bug to skydive. He was skilled enough to dive competitively and was involved in the very first 72 way and 120 way world's record dives. With over 2000 jumps to his name, Sam has jumped at many air shows including Oshkosh in 1976. He enjoyed looking at the homebuilts while there and seeing the Red Devils before they became the Christen Eagles. Sam felt a kinship to Charlie Hillard since he was a skydiver, too.
While viewing homebuilt aircraft, Sam wanted to try to build one, but realized he did not have much welding experience or wood working skills. In the late 70's, Sam bought a Cessna 172 with a partner and received both his private and instrument tickets. Once he had his licenses, he got the bug to build again, but wanted something faster than his Cessna. When Ru-tan's moldless composite techniques appeared on the market, he thought, "Well, I could do that!" He was considering building either a Long-EZ or a Q2. While both the EZ and the Q2 had good range and looked cool, the EZ was supposed to be cheaper to build. The Q2 had side-by-side seating and was supposed to be faster to build! Sam practically ran over to see the yellow Q2 displayed at Oshkosh and Gene Sheehan let him sit in the plane even though he pushed his way past a long waiting line of people. He bought his Q2 kit in 1981 and added the Q200 mods as soon as they were available.
Sam built the wing and canard in the basement of his older home in rather tight quarters. His jig table was about 18" away from one wall and an old oil furnace was located on the other side. He had trouble carving the wheel pants mounted on the canard because he was too close to the work and could not get a good perspective. One of Sam's skydiving friends suggested that he look through a pair of binoculars from the opposite end to get a different view. He tried it and it worked.
Sam has always felt the Q2 plans were thin in content. Situations where he needed a couple of pages of instructions, the plans would only provide a couple of paragraphs. Many years after finishing his plane, while looking through the plans for the Ql, he noticed how QAC simply altered the Q1 plans for the Q2 by changing just what they had to and sent it out. He also felt the templates for the bulkheads were inferior because the fuselage shapes where they mated were inconsistent.
Sam feels a band saw should be high on the list of "must have" tools. While he did not have one when he built his plane, he now sees how much it would have helped him. He also feels getting help from someone in the automobile bodywork trade could help with the finishing process. "You'd have to ride herd on them to keep them from burning the fiberglass or slapping Bondo on the plane, though", Sam added.
If he were to build the plane again, serviceability would be a high priority. He would want a swing away motor mount, a swing down instrument panel and a hinged tail like Les Hildebrand's. Marv Getten was a big help to Sam during the second half of his building process. Sam shared Marv's heated hanger, which created conditions to help extend his building time throughout the year regardless of weather.
During Sam's 16 years of flying his Q200, he has heard many comments about his plane. When people see the "Plastic Explosive" sticker on the side, they ask if he has an ejection seat. At an air show just last year, Sam and his daughter overheard a child saying, "Mom! There's one of those radio controlled airplanes."
Sam advises Q builders who are just about ready to fly their plane for the first time to ask an experienced builder-flyer with more than 100 hours on their own plane to do a close inspection. Let them listen to the engine and even let them taxi it. He adds, "When he's done doing that stuff, do the stuff he tells you to do. Don't be discouraged when the guy gives you a big list of stuff to do, either."
If you have not had a chance to read the Kit Planes article on Sam's one-day, coast-to-coast trip in his Q200, you can read it on Sam's website at: http://home.globaleyes.net/shoskins/ page 1 .htm That was an amazing trip.
Sam's girlfriend, Sandy Smith, often joins him for fly-ins. While Sandy is a bit nervous about flying, she does enjoy fly-ins like Oshkosh where she can meet a lot of people.
Sam is a manufacturer engineer for an explosives company. He has also worked with Rich's Incredible Pyro for the last 21 years doing pyro jobs all over the world. Those big booms during the Warbird presentations at Oshkosh is Sam at work.
Even after 1200 hours of flight, Sam's Q200 is still a beauty. We are proud he is part of the QBA!
---
You can order a printed copy of Q-talk #91 by using the Q-talk Back Issue Order Page.