Q-talk 88 - FEATURED PILOT - Jon Finley
Details

Category: Q-Talk Articles
Published: Wednesday, 23 December 2009 16:24
Written by Dave Richardson
Hits: 2506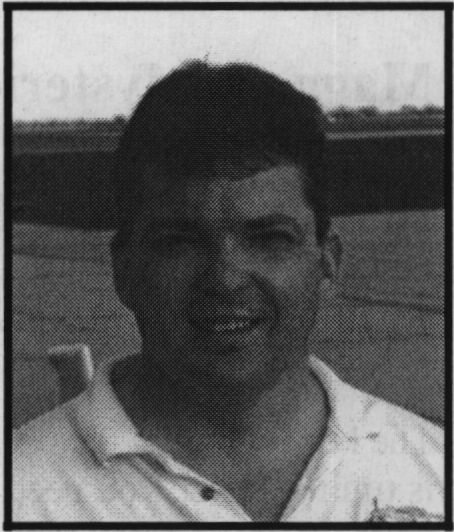 Jon Finley is unique to the Quickie Builders Association because he owns both a single-place and two- place Quickie. He has experience to share in both camps and therefore, a real asset to our group.
Jon spent most of his early life on a cattle ranch near Livingston, Montana. When he was in the sixth or seventh grade, he moved to Helena, Montana, also a farming community, where he attended a small private school. He was active in sports such as basketball, soccer and track. He also raced BMX bikes. He owned a motorcycle that he tore apart and rebuilt. He was employed in food service jobs all through his high school years. His senior year he held down two jobs in an effort to support his pride and joy, a decked-out 1967 Firebird. He admits that he may have worked a little too much at the time, because the jobs required late hours and school was not always a priority.
Jon's goal, since he was very young, was to become an Air Force fighter jock. A Sunday school teacher gave Jon his first airplane ride was when he was in the third grade. They took off in a Luscombe from a frozen lake. He followed his aviation dream until his senior year in high school. Unfortunately, he was turned down by the Air Force Academy. This was quite a disappointment for Jon. He had to rethink his future.
In 1988, after attending two years of college at Ohio State University, Jon decided to enroll into Comair Academy, in Sanford, Florida, a professional flight school. It was a six-month program from no flight time to earning a multi-engine instructor rating. Jon earned his CFI rating but then money became an issue. He could not complete the entire program. He attempted to find a corporate pilot job but found the market difficult. He also tried to survive as a flight instructor but that did not work out satisfactorily.
Now Jon works with computers. He focuses primarily on middle tier software development. There are approximately 75 employees in his company. They write a lot of their own programs specialized to suit their company's needs.
Jon has just short of one thousand hours of flight time. He did not have any tail dragger time before flying his single-place Quickie. He purchased the project from a gentleman in South Dakota. A large percentage of the plane was done when he took possession. It took about a year and a half to complete the project. A friend allowed Jon to use his garage door business workshop and tools. Two fellow QB A members. Bob Bounds and Howard Hardy, as well as two local guys, Ted Beck, Glasair III, and Jerry Mila, Dragon-flier, were great mentors. He taxied for about 12 hours before first flight.
After purchasing his Q2 and flying behind the Revmaster, he proceeded to change the engine to a Subam configuration. In response to the question, "What kind of experiences gave you the confidence to try to make these big changes in your plane?" Jon quipped, "I don't think I really had any confidence, I just think I had lack of intelligence. Nothing in my head told me that I shouldn't be doing this, so why not? I asked myself questions like why can't I use a heavier engine if I made the CG the same? I tracked down many sources of information and talked to a lot of people before I did it. Masai and Spud were a big help and other Subam guys."
Jon's personality drives him to always be reaching for another goal. This may be why he has tried three different engines on the Quickie and two on the Q2. He realizes there are risks involved but he tries to minimize them. Overall, he feels Quickies are an inexpensive plane to own in comparison to other types and that is part of the attraction.
Future improvements Jon would like to try are in the areas of drag reduction, engine performance with electronic ignition and fuel injection, repainting done by a professional and interior upholstery.
If he would someday build another Quickie from scratch, he would first spend a great deal of time updating his plans with all the secrets and tips we have learned over the years. He would incorporate the help from his local EAA chapter members in an organized fashion and have the all the ftind-ing up front.
Tools Jon considers are a must are a drill press, band saw, and air compressor with attachments. He always wished he had a nice set of air files.
While Jon considers it a key to do something on your plane everyday to get it done, he also thinks there has to be a little down time to avoid total burnout. He is challenged to try to achieve a balance between work responsibilities, quality family time and his projects.
We found Jon to be a motivated individual who was not afraid to "think outside of the box". He also has a sensitive side when it involves his wife, Pam, and their three boys. Family life is important to him and he is striving to dedicate more time to them as well.
---
You can order a printed copy of Q-talk #88 by using the Q-talk Back Issue Order Page.