Q-talk 145 - Hi Ho Silver!
Details

Category: Q-Talk Articles
Published: Monday, 28 February 2011 00:00
Written by Robin Nash
Hits: 6955
by Robin Nash
[EDITOR'S NOTE: Recently a question was asked on the Q-list by an R/C model enthusiast about whether any Quickies had ever been painted another color besides white. Robin Nash sent me the following update about his Q2 which he painted silver back in 1986.]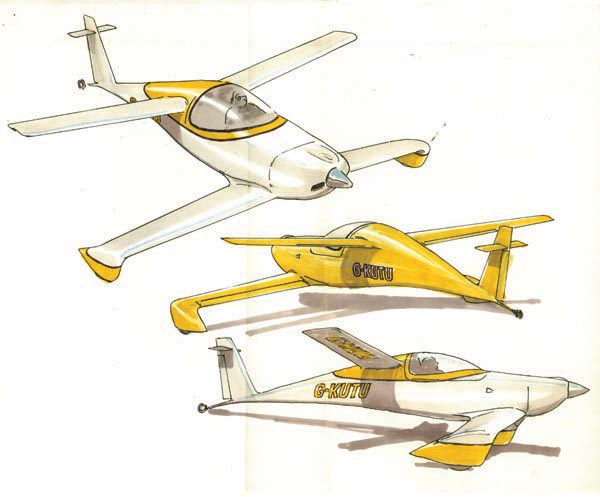 I'm going to attach some pictures of the Q2 in its 1986 prime. In our build, we figured that, since the temperatures here in the UK get nowhere near those in California, we could get away with a color other than white. We chose the whitest silver we could find (I think it was a Mercedes color) and the brightest canary yellow we could source (this doesn't come across accurately in some of the shots - where it has picked up a bit of red.)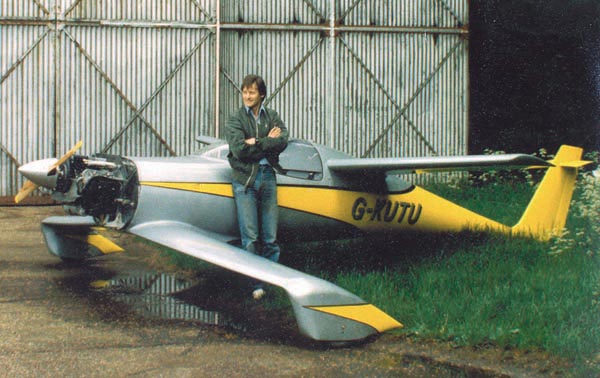 In strong sunlight, the silver got noticeably warmer to the touch than white but nowhere near as hot as black or red.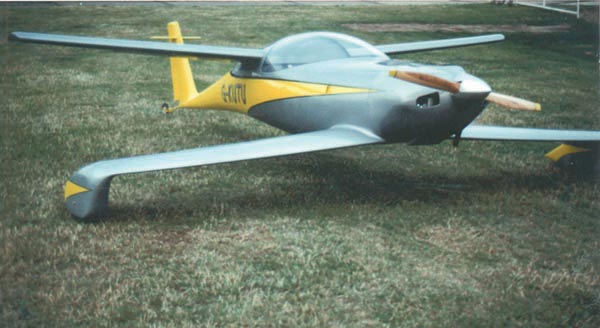 I had this notion that we should fake some rivets in the paint scheme but this fell into the "too hard" basket. The inspiration came from an immaculate Luscombe Silvaire I had seen at Fort Lauderdale. I am quite proud of the fact that the paintwork was completed with the aircraft in two halves and cut through the registration letters on the fuselage but still worked when it all came together.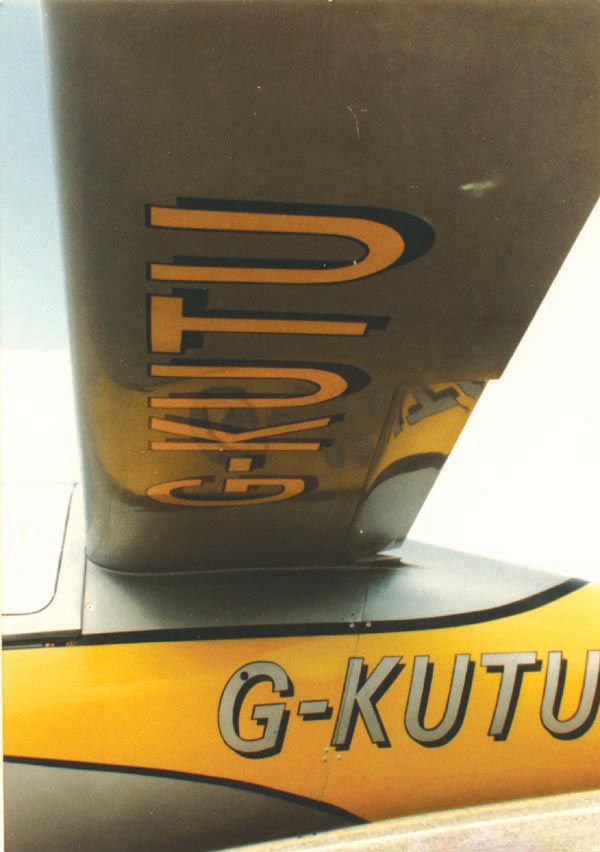 Also, to save weight, no part of the paint scheme over-painted any other! We were very pleased with our total weight, which I remember as 580lbs. (Although I would have to look up the exact weight.) Extensive masking was involved.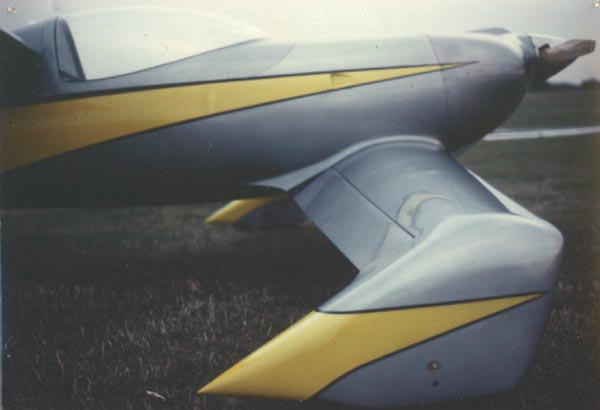 The other Q2 along side ours at Wycombe Air Park is the Revmaster-powered example of Don Johnson, the UK dealer for the kits at the time. Our Q2 was powered by a Limbach VW 2000DD, which was a version of the proven VW conversion used to power many motor-gliders such as the Grob 102. In this form, it has a single Stromberg constant depression carb (which automatically adjusts the mixture with altitude), a 2 litre capacity, dual plug heads, dual fuel pumps, 2 separate, gear-driven Slick mags and takes its prop drive from of the flywheel end of the crank (unlike the Revmaster, which we didn't like the look of.)
The Limbach heads were a non-standard casting, which meant that the engine finished up a little wider than the Revmaster, necessitating a re-working of the cowlings. The bulge on the top covered the starter, which was a Spanish motorcycle part and a bit of a weak spot in the design. These days, there are a number of small yet powerful, geared units, which would work better. The only thing we did like about the Revmaster was the more sophisticated oil cooling and filtration system. Our engine was rated at 78bhp at 3400rpm. Max continuous revs were quoted as 3000.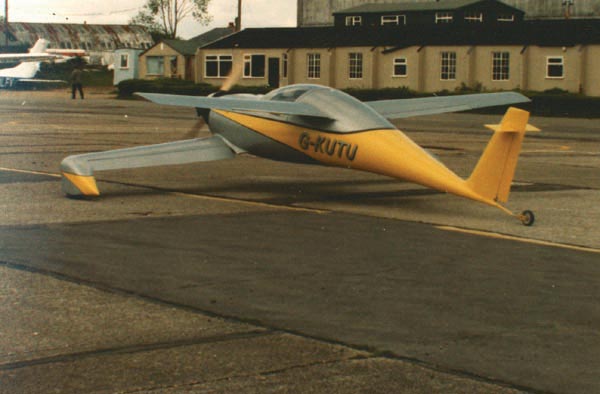 I have a photo of the panel (in flight) showing us level with 3000rpm and 130 knots on the ASI - not bad with two-up and full fuel - and we still had some aerodynamic cleaning up to do! I haven't been able to find this photo but I will try to dig it out because it shows that you don't need high power outputs to get decent speed out of the design.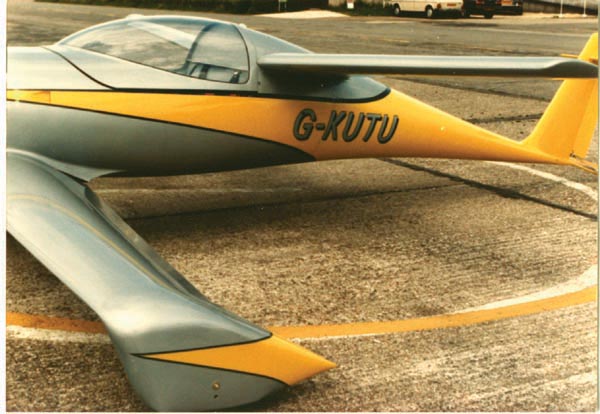 We only got about 2650rpm (approx. 63bhp?) static with the standard 'plank' prop but still got off the ground at gross within 400yards. With a constant speed or even a flight-adjustable prop (possibly with three shorter blades), I'm sure we could have liberated a few more horses and improved, not just the take-off roll but the cruise as well. In the UK however, the PFA, who were the governing body at the time, would not approve a constant speed unit on a VW-based motor. I don't think that situation has changed - though I'm sure you'd get away with it in the States.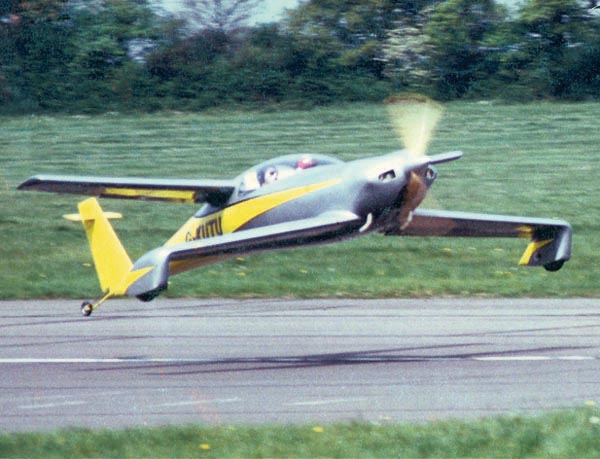 I'm trying to get the plane up and running again. It now has an LS1 canard (In place of the GU section one in the photos - which was broken in a landing mishap with one of my co-builders at the controls). This ups the gross to 1100lbs which, with an empty weight of no more than 600, gives a "useful" useful load. Since we had an engine-driven, as well as an electric fuel pump, we didn't need to use the 'header' tank in its intended role and installed a large diameter pipe to combine its capacity with that of the main tank. We worked out the shift in c/g with fuel usage and found it to be not important.
There are one or two changes that I will incorporate in the re-build - based on our and many other people's experience. The wheel geometry with the new canard is a bit of an unknown quantity at present - we had previously had very benign ground handling with the GU canard. I need to 'out' another (automotive) project to get space in the garage to check the geometry out.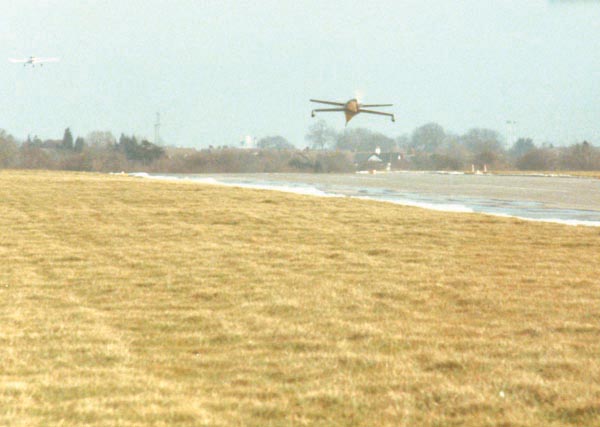 Motivation is the thing. But with sub zero temperatures here in the UK, there's not much of it about. It's about six weeks now since I visited my current 'working' aircraft in its expensive hangar at Shoreham Airport. It's a four seat Falco and it's been up for sale for about a year now. I bought it to keep me flying while I was rebuilding the Q2 but it has been a seductive beast and has taken up time that I should have been spending on the Quickie. It's been 7 years now and we've had a lot of fun. I last flew it at the end of August! I'm supposed to be giving it it's annual but the climate in the hangar seems even worse than outside. Excuses. . . excuses. . .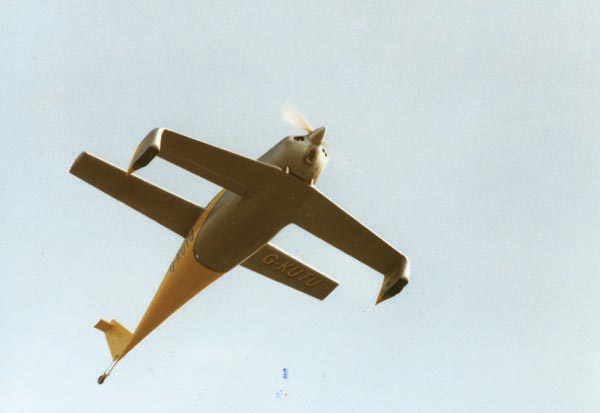 ---
Additional Photos
Additional shots show Don Jonson's Revmaster Q2 demonstrator, which I have flown.
The other Limbach powered Q2, G-BKSK built by Mike Searle. Mike was the check-out and test pilot for my Q2 and many others. His Q2 later suffered major damage when it force landed in a field following an engine failure due to the carburettor needle working loose and dropping into the jet, cutting off the fuel. This led to us peaning our needle in place, as a precaution.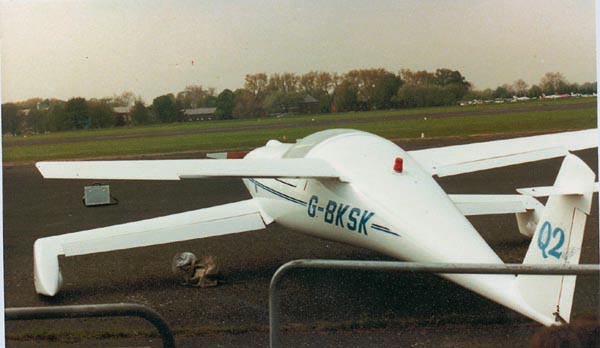 Mike Searle with a Q200 at Denham Airfield – the guy who owned the aircraft had just performed a barrel roll at about 200' over the runway, during which he lost so much height while inverted that I had to turn away. He was an airline pilot. God knows how he got away with it.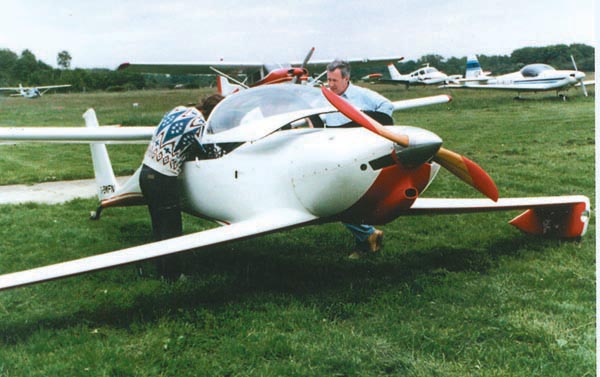 The next two shots were taken at a PFA rally (2006?) and show a turbo-charged Q2, which I'm told subsequently had an accident due to losing a wheel-pant – apparently because it had been attached over peel-ply or tape of some sort.