Q-talk 143 - The Michigan Contingent
Details

Category: Q-Talk Articles
Published: Monday, 18 October 2010 01:00
Hits: 2319
[Editor's Note: below is a photo update from Jerry Brinkerhuff.  Together he and Sanjay Dhall represent our Michigan Contingent.  These two have done a great job of keeping their hands on their projects and getting them done!  Keep up the great work, we look forward to hearing about your upcoming taxi tests!]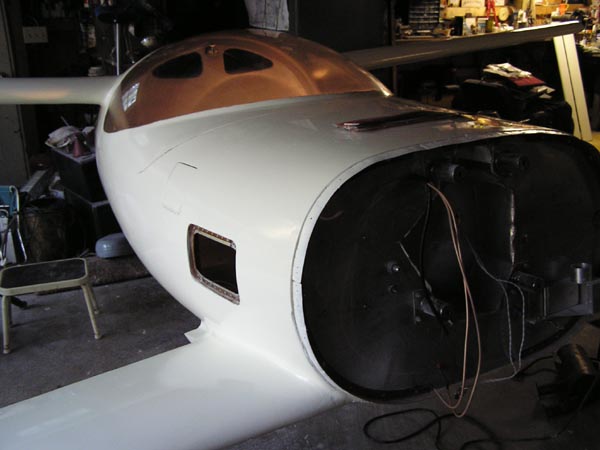 Sliding canopy finished. Quickly removable for egress.
Engine going on for the final time. Remote mounted Oil pressure sender and Hobbs switch in lower left of 018 SS firewall.  Battery location keeps cables short but aft ballast will probably be needed.
Nearly completed removable instrument panel and removable expanded header tank.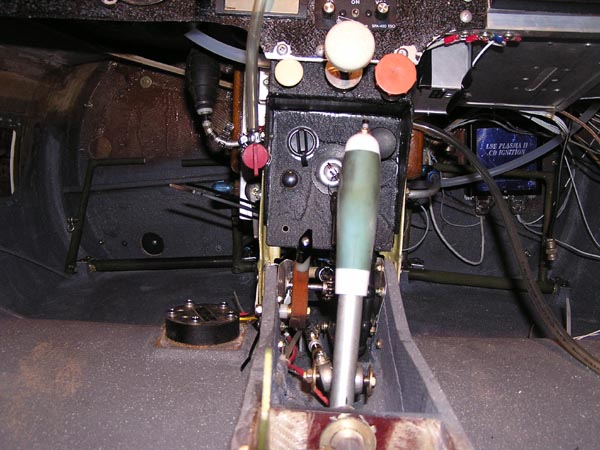 Engine controls in one location. Short, straight, direct to the engine.Poor fuel sender location done by previous builder. Would prefer mechanical gauge more ergonomically located.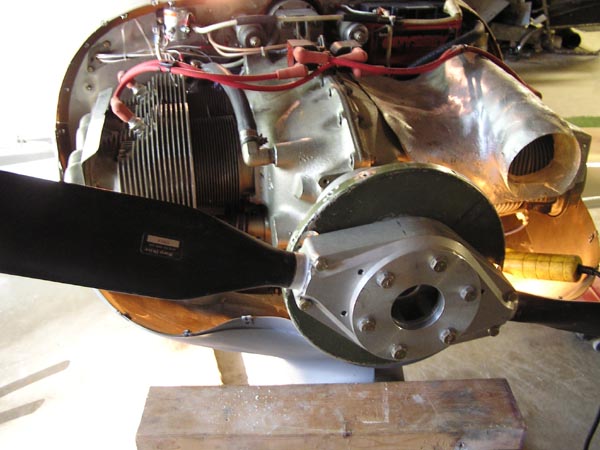 Warp drive ground adjustable prop. Fitting the E. M. cowling and cooling plenum of questionable design
Final major hurdle, Fitting the SS 4 into 1 exhaust just back from bending at local muffler shop.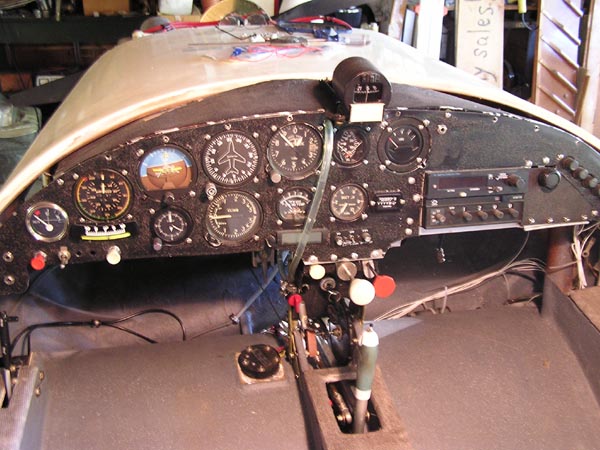 Instruments all came from the salvaged C-150 purchased for the O-200 Continental. Also added a glove box for maps, spare fuses etc in the available space to the right below Cessna fuse array.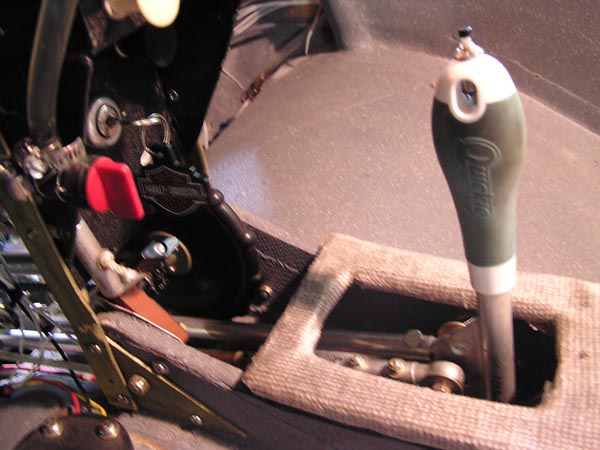 Trim wheel from Cessna too. Red shut-off valve prevents fuel spill when removing instrument panel. Modified pull start engagement handle just below it.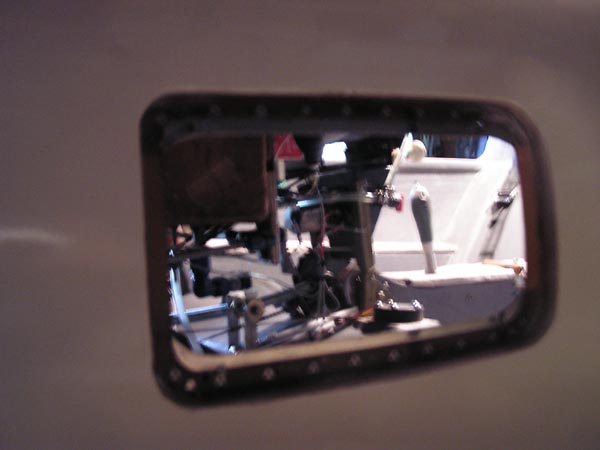 Removable vent/access holes were added by previous ingenious builder and gained valuable access to things forward that would have required crawling inside. I found them very worthwhile.