Q-talk 128 - Sun n Fun Report
Details

Category: Q-Talk Articles
Published: Wednesday, 23 December 2009 16:24
Written by Doug Humble
Hits: 1565
Unfortunately I could not make it to Sun 'n Fun this year, but Raoul Borgonetti volunteered to host the Quickie forum on Saturday morning and reported to me that he had 18 people attend. Others sent me photos of the happenings.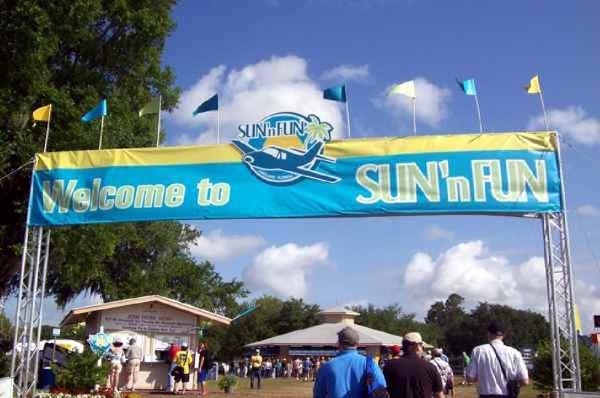 Jim Masal was there and submitted this report of the show.
Yikes... when I heard Lakeland had some 2 inches of rain each day the weekend prior to Sun n Fun, I was not thrilled about a possible quagmire. But with the gray sand of central Florida and Ol' Sol burning in the sky, the water soaked up/evaporated by the Tuesday's start. This made the days humid and there were ripped up clumps in the infield from vendor delivery trucks. Show days were bright, breezy and a touch cool. perfect.
I do think the pre-show rain did affect the plane count however. I noticed fewer Mustangs and other types in the Warbird area, slightly fewer homebuilts, about normal UL/Sportplanes and the Classics seemed to be slow in arriving. Vendors were expecting the best, so they were out in force with lots to show off.
I think we have collectively decided that our regional gatherings are far more enjoyable than these big shows. The only Q's I saw up until I left was the Museum's Q-2. Mike Dwyer showed up on Saturday I heard and Roy Shannon had his beautiful Quickie on the line. I saw one Dragonfly taxiing out for departure late Friday. I also heard the QBA forum was on schedule with a lively but small group.
Soooooooo, most of my visit was non-Q related. Except that fate linked me up early with Mike Bergin who I harassed thoroughly about his 25 year old project. He claims to be back at it. Hummmmpf.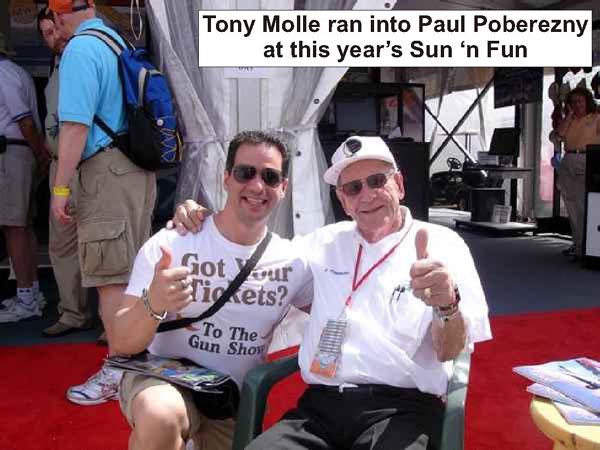 A few sights and sounds stick out for me: As always the Thunderbirds put on a wonderful display of military airmanship (my taxes put to good use); Warbirds had what I think is the only flyable SB2C Helldiver, beautifully restored alongside an equally nice Dauntless; a very nice WWII Russian Yak 9; a CAF P-51D giving $900 rides; the first fan-jet Navy Viking was on display (how many know what that is?).
And on the subject of fake warbirds, the Titan people had 2 T-51's flying over in ultralights and a builder completed one (on sale for $150,000 [yes, that is the correct number of zeros] over at the Replica Fighters tent beside a mini Spit Mk IX. There was a corral of a dozen extravagantly costly Sport Plane ready-to-flys and nearby was a nicely restored Lockheed vertical take off prototype (from the 60's???) that the museum owns along with a Navy Sea Dart. I made a pass through the Classics and saw a lot of nicely appointed "senior" aircraft and met a lot of chatty and usually senior owners.
Lastly, I enjoyed the twilight aerial ballet of the Shell AT-6 4-plane team with the loudly BRRRAAAATTTTTTing round engines, landing lights on and sparks flying thru their heavy smoke. Eerie. They are the first act of a night time air show and you can just make out airplane shapes in the twilight after which you mostly see fireworks from heard but not seen aircraft. It's always a good time amongst aviator strangers.
I placed more photos in the Members Only section of the QBA web site.
---
You can order a printed copy of Q-talk #128 by using the Q-talk Back Issue Order Page.