Q-talk 125 - Q2 Canopy Shade
Details

Category: Q-Talk Articles
Published: Wednesday, 23 December 2009 16:24
Written by Jon Finley
Hits: 2133
Q2 Canopy Shade Submitted by Jon Finley
Since relocating here to New Mexico, I have found that my Q2's canopy and the sun are out to get me. I have no interest (yet) in replacing my clear canopy with a smoked version, so started looking for alternatives. I didn't really care for the idea of painting the top of the canopy, as I really liked having the vertical visibility so I looked to see what was available in the way of tinting film.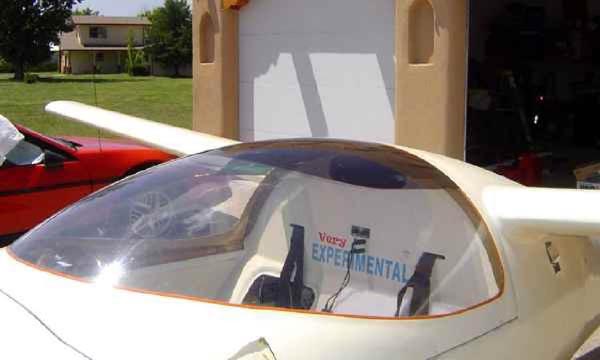 I found a product at the local AutoZone Auto Parts named "Static Cling Window Film", made by "Gila" and comes in 2' x 6.5' rolls. I purchased the version that blocks 65% of the light and 35% of the UV. This film is NOT a house style window film. It is sort of rubbery, stretches slightly, and uses only soap and water for application (no adhesive).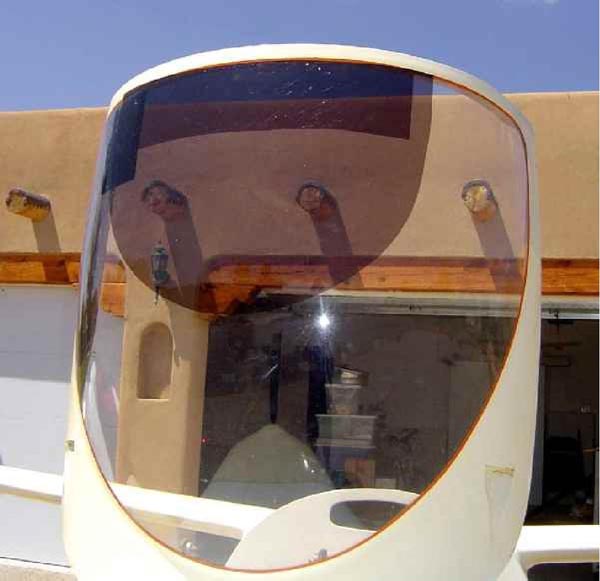 I initially tried installing this on the inside of the canopy but was unable to get a good application. So, I figured I'd try the outside. This worked great. The film is able to stretch enough to make the slight outside bowl shape and was easy to access and squeegee out the bubbles. Since this was an experiment, I didn't bother to get the film cut or applied symmetrically. I've got about 15 hours of flight time on it now and there is no sign of it starting to pull away or separate from the canopy. While not a perfectly safe experiment, I figured that a small chunk of plastic film coming off in flight didn't pose any risk to me or anyone on the ground.
Next time I have to re-apply the film, I will select the version of this film that blocks more light. The one real advantage that I see to this approach is that the film can be removed during the cooler months when the solar heat is desired and then re-applied for the warmer months.
---
You can order a printed copy of Q-talk #125 by using the Q-talk Back Issue Order Page.