Q-talk 124 - On his way to AirVenture...
Details

Category: Q-Talk Articles
Published: Wednesday, 23 December 2009 16:24
Written by Reg Clarke
Hits: 2165
In issue 115, page 10, were some photo's of Reg Clarke's Subaru powered Q2 under construction. Here is the finished product...before an incident on his way to AirVenture. Here is his account of what happened.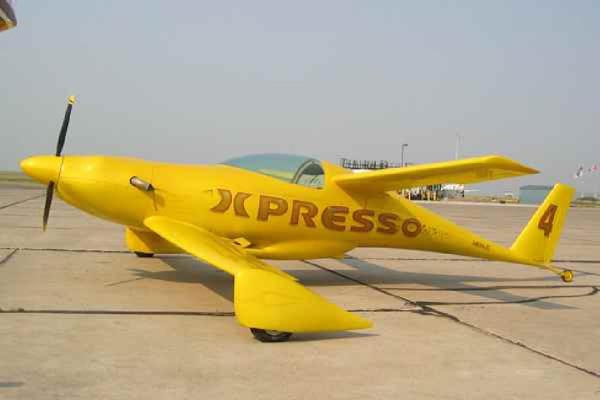 I and a passenger left Lethbridge Sunday at 6:00 PM. Our plan was to fly to Minot ND as they have a customs office. The forecast was for good weather, but when we called flight services, they advise us our route is IFR. We check other airports with customs within range, but they too are IFR . We decide to turn north towards Regina. Upon our arrival at Regina, we find it has gone IFR with ground fog. We are running out options at this point. After checking other airports, the closest is Yorkton Saskatchewan. They have long paved runway, so we turn to Yorkton. A radio response upon our arrival at Yorkton tells us the paved runway is closed. With no other options, I asked several times what condition the runway is in. I finally got the response, "Well, we haven't had any accidents on it."
I am at my legal fuel reserve limit, so we decide to take the chance. As we touch down, the runway has a large dip and we are airborne again. Then we hit loose gravel and porpoised hard on to the runway.
I now have a compression de-lamination on the canard next to the fuselage; a broken tail wheel, paint damage and the cooling scoop is packed full gravel. I find out later the runway was closed for drag racing. Airport maintenance had warned about an imminent accident if it was not fixed soon.
I am very disappointed to miss AirVenture. I am working on the repairs, but it will take awhile.
This picture was taken just before we left.
Reg Clarke
wounded Q2 /N624JC
---
You can order a printed copy of Q-talk #124 by using the Q-talk Back Issue Order Page.