Q-talk 116 - Crains Seen Flying to Sun 'n Fun
Details

Category: Q-Talk Articles
Published: Wednesday, 23 December 2009 16:24
Written by Bruce Crain
Hits: 1691
Hi Doug!
Sun 'n Fun was fantastic!! Joanne and I had a wonderful trip starting with the flight down. The weather across Arkansas was terrible with mountain tops obscured and thick haze, but the Garmin 296, coupled with the Trio auto pilot, worked great. The terrain part of the 296 was invaluable in that environment.
We arrived at St. Petersburg, FL landing at Whitted field during an Indy Car race. Whitted field is surrounded on 3 sides with water. The Indy race used the long runway at Whitted for part of their race track. We came in right down wind for runway 18 flying over the high rise buildings in town. The roofs on the buildings were filled with people watching the race as well as spectators in the bleachers on the runway race track. We caught a lot of attention as we landed and taxied up to a stop! What a sight!!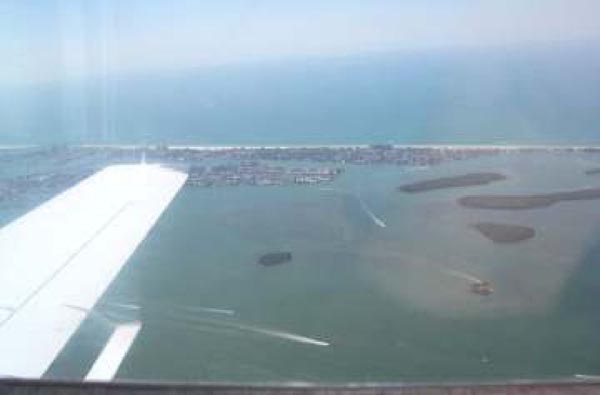 We started out our time in Florida in and around the Tampa Bay area with a 3 day cruise and "anchor out" aboard a 42 foot sailing sloop called the "Bull Durham". This cruise allowed me to complete my 3rd course in sailing. I can now rent up to a 50 foot sailing sloop with my Captain's license anywhere in the world. We would like to sail the Virgin Islands and beyond someday.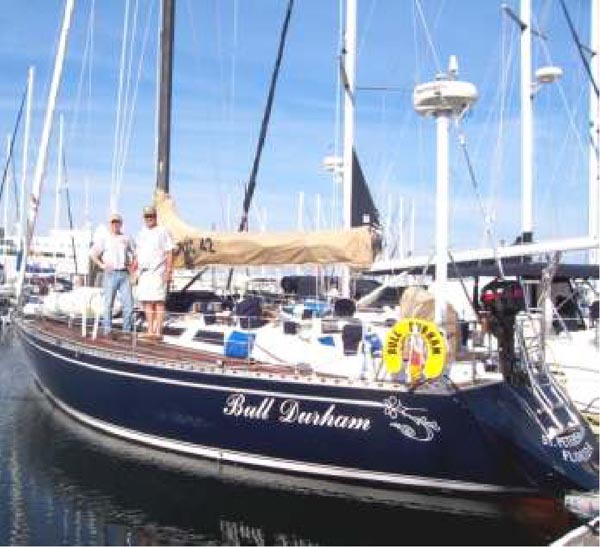 On our departure, we flew out over Tampa Bay to head for Lakeland, FL and Sun 'n Fun. Again the terrain feature on the Garmin 296 was helpful as the ceiling was at about 1500' msl. The arrival into Sun 'n Fun was uneventful and as we were taxiing in we saw Jerry Marstall and Tom Moore directing traffic!! When we got out, Jerry and Tom came over to say hi. Then Nancy Marstall came out of the ticket house to greet us and help us get checked into the Homebuilt parking. Later we spent time with Dave and Susie Richardson and Jim Masal. We also visited with a couple of Dragonfly pilots that flew in.
This was our first trip to Sun 'n Fun and we will definitely go again when we get the chance. It was wonderful! Great atmosphere and a little slower pace than "AirVenture".
N96BJ just flew great and Joanne figured we averaged around 25 mpg!! That is great considering the highest gas price we encountered was around $5.75/gal in Addison, TX. Most of the time it was around $3.90/gal for the rest of the trip.
It is so much fun to see people approach the Q with an amazed look on their face. Then begins the question box period with "how fast does it fly", "did you build this yourself", "what's it made of"? Etc.
I have to admit, the Tri gear handles so nicely it makes me think I might have to turn in my license, as I don't feel like I should be considered a pilot any more. ;o)
Hope this finds you and yours Blessed!
Bruce and Joanne "Honey Lamb" Crain N96BJ - Enid OK
---
You can order a printed copy of Q-talk #116 by using the Q-talk Back Issue Order Page.