Q-2/Q-200 Metal Parts Drawings
Details

Category: Quickheads BLOG
Published: Friday, 30 April 2010 01:00
Written by Dan Yager
Hits: 6080
I can't believe it's been over a year since I started making drawings of all the metal parts I was removing from my project.However, when I looked at the original post date of the first article about it, I saw that it was posted February 2nd, 2009! Yikes! A lot has happened in my life since then though. "C'est la vie" I guess.
Along the way, I've had several people offer to help, either to make the drawings, or to manufacture parts from those drawings once they were completed. For one reason or another, all of those offers fell through. So I was literally sent back to the drawing board time and again.
If you remember, back in January of this year, I sent out a message that Dave Hertner from Effectus Aero Products Inc. was offering complete sets of metal parts for the Q2 and Q-200 based on my drawings. Well, he indicated to me that there was not enough interest shown in the kits (to make it worth his while)at the end of the one month closing date. Oh well, can't blame a guy for trying.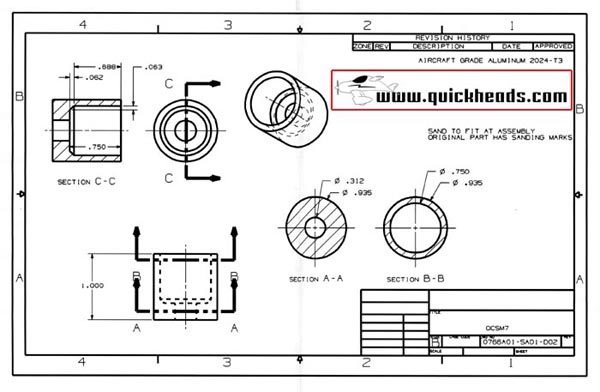 To make a long story short, my drawings are now available in the online store. Just remember that I am a computer geek and NOT an engineer. The drawings are of my parts, and any refernce to Materials is purely a guess on this amateur's part. In other words, you promise to use these drawings at you own risk, and no suitability for any purpose is expressed or implied.
That being said. Please enjoy!
If you'd like to see a free sample of my work please CLICK HERE, or if you're ready to buy the entire 66 page document CLICK HERE.
As always, I invite your comments below or in the forum.