Q-talk 101 - The Sullivan Experience
Details

Category: Q-Talk Articles
Published: Wednesday, 23 December 2009 16:24
Written by Jeff LeTempt
Hits: 1687
Thursday, October 2, 2003
The weather here in MO was PERFECT today. It was probably one of the nicest days of the year. We had 4 planes arrive today because the weather outlook is less than ideal for tomorrow. Jerry Marstall (Tri-Q2) and Earnest Martin (Tri-Q200) arrived as a flight of two from NC at about 1500. Not long after they arrived via tandem wing plane, Nancy Marstall and Donna Martin arrived via Honda. At about 1600, David and Diana Bourque (Dragonfly MK-II) came in from Abbeville, LA.
Terry Bailey showed up in his van at about 1830 and Bob Johnson pulled into the parking lot in a rental car at about 1900, after a very interesting commercial air flight. Then my hero, Charlie Johnson (AKA - One Sky Dog), landed his Dragonfly MK-II at about 1945.... 10 1/2 hours after he left Ogden, UT. What a stud!!!
All of the planes were put to bed in the hangars. They are still calling for a 40% chance of rain tomorrow but Saturday is looking really nice.
Friday, October 3,2003
When I arrived at the airport at about 0730 this morning, the weather was not looking great. 1 got some help from the growing crowd with setting up the tables, etc. for the composite construction class. Later, Charlie Johnson and Bob Johnson helped to teach the class. Charlie works with composite materials every day as a profession and Bob has spent......well, let's just say a long time building his Dragonfly MK-II.
We had 21 people in the hands-on composite construction class. We talked about shop safety, foam, reinforcing materials, hot wire cutting foam and even did several practice lay-ups on urethane and styrene foam. The class was scheduled for 4 hours, but it lasted 5 hours and could have spent another 5. 1 really think everyone who participated learned a lot and hopefully, we will have a few new tandem wing builders among us!! (Ed Note: We were pleased to see that almost half of the class was made up of couples or father-son duos. Support at home is critical for a successful project. Well done, Jeff)
At about 1200,1 got a call from a newspaper reporter from Peoria, 1L. He passed along the very sad news that Rich Goldman had been involved in an accident with his MK-I1H Dragonfly. He did not have any details about what happened, but he could tell me that Rich was not hurt. 1 was certainly relieved to hear that Rich was OK.
Throughout the afternoon we had several airplanes show up. As near as I can figure, we had a total of 15 planes on the ground at Sullivan Regional Airport; 3 spam cans and 12 tandem wing planes!!! Despite the less than ideal weather, we had a terrific turnout. We bedded down all the tandem wing planes in hangars and headed out for dinner at the truck stop. I do not have a good count on how many people were there, but I would guess about 55. The food was good and the stories were all interesting.
After dinner, a few of us headed back to the airport for a little airplane repair work. Earlier in the day, Jim Patillo's prop sustained a little damage and needed a minor repair. Fortunately, we were able to use some of the supplies from the composite construction class. We just mixed up some epoxy and flox and then applied it to the leading edge of one prop blade. Jim was really looking forward to the performance run scheduled for Saturday morning, but that was now in question. We left the airport at about 2215.
Saturday, October 4,2003
I arrived at the airport at about 0730 and found there were people waiting for me, hungry for some tandem action. One remembered comment from last year's event was to have the performance run first thing in the morning, while the air was still nice and calm. I conducted the performance run briefing at 0830 and the first of 8 aircraft departed at 0914. We had a 101 SM three leg course. Jon Finley, Dave Richardson, and I handled the event timing and everyone was treated to some very high speed, low passes down the runway.
| | | |
| --- | --- | --- |
| Name | Plane | MPH |
| Sam Hoskins | Q200 | 198.546 |
| Jim Patillo | Q200 | 191.541 |
| Ernest Martin | Tri-Q200 | 180.068 |
| Paul Fisher | Q200 | 173.043 |
| Lynn French | Tri-Q200 | 158.560 |
| Jerry Marstall | Tri-Q2 | 142.810 |
| Charlie Johnson | Dragonfly MK-II | 137.519 |
| Terry Crouch | Quickie | 101.602 |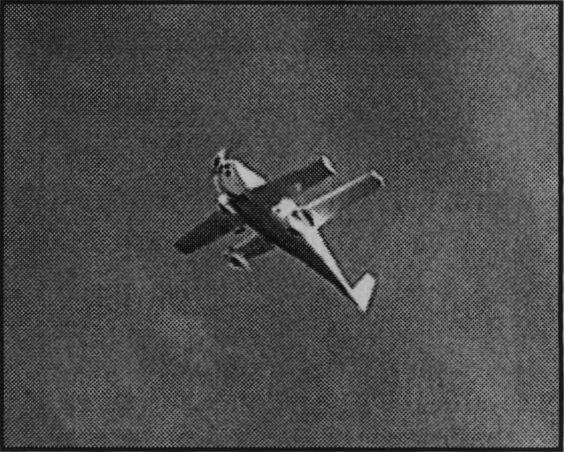 Dave Richardson led the Q forum and just about every chair was filled. Next up was Spud Spornitz, who led the Dragon
fly forum. It was standing room only for the AeroElectric forum given by long time tandem wing supporter, Bob Nuckolls. Bob had everyone's undivided attention for a full 2 hours, well, except mine, I guess. I was out supervising the aircraft judging.
I happened to walk by Jim Patillo as he was replacing his engine cowling and he asked me if 1 wanted to go for a flight. After about 1/10 of a second, I said, "Well, if I have to." Jim has an incredible airplane, both in looks and performance. I was treated to about a 30 minute flight that was HUGE FUN. We saw speeds as fast as 189 knots and as slow as about 70 knots. We did some formation flying with Jerry Kennedy in his beautiful yellow Q2 and then Jim demonstrated how well a Q200 will roll. It was an amazing y2 hour that I will never forget. Thanks, Jim!!!!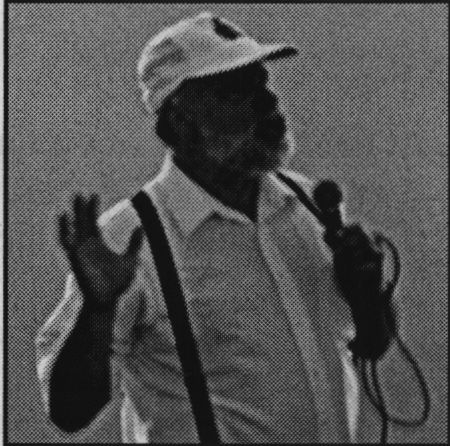 By this time we had a total of 18 tandem wing planes on ramp, 19 if you include the Varieze. We also had, as near as I can figure, 11 other airplanes that flew to the event. Thirty planes!!! Wow!!! Sullivan Regional Airport is also home to a sky diving school and a medical evacuation helicopter so there was all kinds of aviation stuff happening throughout the weekend.
Rich Goldman called me and filled me in on his accident. The short version was Rich was descending for an approach into PIA and had an engine malfunction that would not allow the engine RPM to increase above idle. He was forced to make a downwind off-field landing that caused major damage to the plane. The plane was a total loss, but once again the most important thing was that he was not hurt. The damage he described to me was very serious, however, this is a true testament to the strength and survivability of the Dragonfly.
The awards banquet on Saturday evening was held at the Sullivan Community Center. The event was catered by MO Hick BBQ from Cuba, MO. The first thing we did was eat!!! Then we went around the room for introductions. It was very similar to last year's routine until we got to Sam Hoskins. Sam was the next to last person to speak. He had his girlfriend, Sandy Smith, stand up. He began to give her a special thanks for supporting him in his airplane interests. Then he pulled something out of his pocket, got down on one knee, and proceeded to ask Sandy to marry him. It was a very emotional moment and I was honored to be a part of this special time. I really felt kind of sorry for Lynn French, who was the last person to introduce himself. Lynn said, "How can I follow that?"
Then Nancy Marstall read a letter written by Sandra Purtzer Starnes to the group. Her husband, Bud, was killed earlier this year on the maiden flight of his Q200. She told me that she wanted to come to the event for a little closure. After the performance run, Sam Hoskins took Sandra for a flight in his Q-200. She asked Sam to scatter Bud's ashes, which he did, at the end of the runway, just before their flight.
Then I recognized a few volunteers for their help with the fly-in; Bob Johnson and Charlie Johnson for teaching the composite class, Spud Spornitz for handling the Dragonfly and engine forums, and Dave Richardson for doing the Q forum, helping with the performance run, and organizing the group photo. 1 presented each of them a 3/4" thick, cast acrylic award etched with a CNC machined tandem wing plane. Thanks again for helping to make the event great!!!
Then it was time to present the awards. A couple of new categories were added this year, specifically an award for the longest distance traveled to get to the event and a People's Choice Award. Here are the award winners:
? Longest Distance Traveled to Attend the Event - Paul Buckley - Cheshire, England
? Longest Distance Traveled in a Q - Jim Patillo, Fremont, CA
? High Time Q - Sam Hoskins with 1340 hours
? Best Q Interior - Earnest Martin
? Best Overall Q - Earnest Martin
? Longest Distance Traveled in a Dragonfly - Charlie Johnson, Ogden, UT
? High Time Dragonfly - Wayne Ulvestad
? Best Dragonfly Interior - Rich Werner
? Best Overall Dragonfly - Wayne Ulvestad
? People's Choice Award -Earnest Martin-Tri-Q200
We gave away a few door prizes, but at that point my brain was like mush so I do not even remember who won what. We stayed around the event center until they kicked us out at 9 pm and then we stood around in the parking lot for another 1/2 hour talking about planes....imagine that.
Sunday, October 5, 2003
Most of the airplanes departed for home, but a few stayed around to give more rides and pilot orientation flights. My 15 year old son, Justin, was not able to attend the event on Friday or Saturday, but I did drag him out of bed at 0600 on Sunday to come with me to the airport. I asked Jerry Marstall if he would take Justin up for his first tandem wing flight. Justin had a great time. Thank you, Jerry!!!!
I did an X-Plane forum for about 8-10 people and by about 1100, most people had gone home. Dave Morris showed his glass cockpit until about 1200 and then Justin, Terry Bailey and I cleaned up the hangar. Thanks for your help, Terry.
I have so many memorable moments from the event. The most memorable was Sam asking Sandy to marry him. Next on my list was my flight with Jim and certainly the interest in the composite construction class. I was also very impressed with how many beautiful Q's there were. How the aircraft judges could pick a favorite was amazing. I have made some wonderful new friends and of course, it was great to visit with old friends, too. This event is all about getting together and sharing our love of tandem wing planes.
I have posted several hundred pictures on the event web site at www.fidnet.com/~letempt/ They are reduced in quality to allow as many pictures to be posted as possible. I really want to thank everyone for supporting the event and all the very kind words about the job that Jill and I did. I really think Sullivan was a perfect place because the support that was given by the City and more specifically, the Airport Manager, was exceptional. I will be presenting one of the awards to the Airport Manager at the next Sullivan City Council meeting.
---
You can order a printed copy of Q-talk #101 by using the Q-talk Back Issue Order Page.