Q-talk 98 - Runway 27 L - Bud Starnes
Details

Category: Q-Talk Articles
Published: Wednesday, 23 December 2009 16:24
Written by Dave Richardson
Hits: 2037
With a very sad heart, we must report that Bud Starnes of Mt. Vernon, Indiana, during the initial test flight of his Q200, crashed and died shortly after take off. It is still too early to know the reason for the tragic accident. We will report findings as they become available.
Bud and his wife, Sandra, were long time members of the QBA and have attended many fly-ins over the years. Bud built and flew a single place Quickie. He started work on his Q200 about 10 years ago. He was veiy proud of his plane.
Bud and Sandra were married just seven months ago after a long courtship. While at Sun 'n Fun 2003, they shared stories and photographs of their wedding as well as their honeymoon in Alaska. Bud talked about the success of his dental lab business and the joy of working with his son in their ATV business. He also described his motorcycle and the fun he and Sandra had touring the countryside. He recalled with great delight the time he and Sandra skydived over Las Vegas. They also did some scuba diving while on cruises. He teased Sandra about learning how to drive a stick in their '67 Corvette named "Sweetie". Bud did a lot of living and had many wonderful experiences. We believe he died a veiy happy man. He will be deeply missed.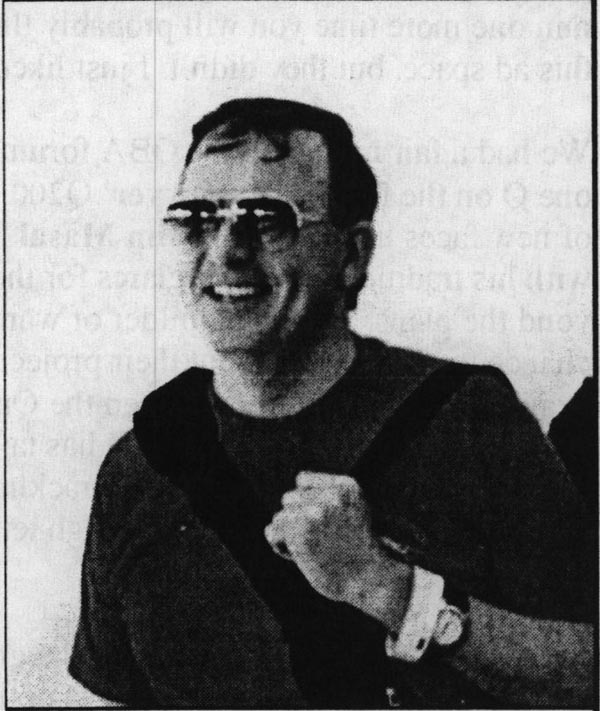 ---
You can order a printed copy of Q-talk #98 by using the Q-talk Back Issue Order Page.