Q-talk 94 - Featured Pilot - Jim Doyle
Details

Category: Q-Talk Articles
Published: Wednesday, 23 December 2009 16:24
Written by Dave Richardson
Hits: 2957

Jim Doyle Springfield, IL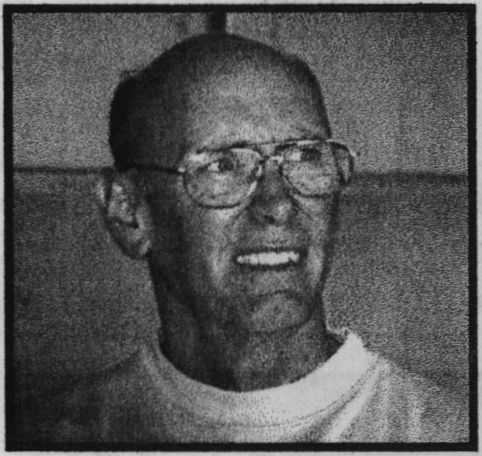 Growing up in Springfield, IL, Jim enjoyed several hobbies as a child like model planes and bicycles. He liked "hot roding" a '48 Plymouth when he got older. Looking back, Jim admitted it may not have been all that "hot" of a car, but at the time, he really enjoyed working on the project. Jim retired about two years ago from NCR where he was responsible for the repair the large mainframe computer systems. There are still a few of these systems left in the Springfield area today and Jim has taken over the service contracts. He has seen big changes in the mainframe field. In the early days they worked on the computers with oscilloscopes that could take as long as a day and a half to fix a problem. Now they dial into the computers to run diagnostics and the clients start getting crabby if the system has been down for only an hour. In 1978, while on an extended training experience in Dayton for NCR, Jim found he had a lot of free time on his hands in the evenings. Jim and a pilot friend from Quincy, found a friendly airport in the area with very reasonable rates. At $11/hr for die plane and $6/hr for the instructor, Jim was almost able to acquire the hours needed for his solo flight when the NCR training ended. Subsequent NCR training sessions gave him the time to solo. Jim completed his work for his private ticket after he returned to Springfield. Much of his early flying was in Citabrias. Jim currently has logged over 1120 hours with 840 hours in his Q.
Soon after Jim got his private ticket, he purchased plans for the Dragonfly. He took those plans to Oshkosh '81 to discuss in the evenings with a group from Springfield who were camping there. Jim and his friend Larry Weishaar decided they liked the looks of the new two-place Quickie over the Dragonfly and a partnership was formed over beer and a campfire. Jim sure knew how to pick a good partner. Larry's structural engineering background and prior experience building airplanes came in very handy on several occasions. The kit was delivered in October of 81 and they began cutting foam in November. They built the fuselage, the canard and wing surfaces in Jim's 1 1/2 car heated garage. After building the GU canard, they learned about the LSI developments. Rather than dealing with QAC, they elected to design their own LSI canard based loosely on the Dragonfly approach using rolled carbon fiber for the spar. Choosing a structural engineer for a partner paid dividends there. Jim recalls they ended up learning more about load testing than construction in the process. Specifically, they learned that it is better to load the canard in the plane than in a jig due to focused stress points.
Once the new canard was ready, they moved the project to the unheated two-car garage attached to the original workshop and the flying surfaces were mated to the fuselage. From there the project was moved to the airport in a large heated hanger they called the "Airplane Factory". Four different projects were being constructed there at the same time. Every weekend the builders would meet at noon and each person would take a turn cooking lunch for the group. Jim would work about 6 hours on both Saturday and Sunday. Having a partner and belonging to the "Factory" prevented Jim from ever hitting "The Wall." He really enjoyed adding things like the trim system, featured in Q-Talk #93, to the plane. His mechanical and electronic skills helped him considerably during this phase. The finishing and painting process were his least favorite parts of construction. Jim feels a good drill press, grinder, electric sander and an oxy/ acetylene welding setup, used to make bell cranks etc., is very important to have in your shop. After 8 1/2 years, the plane was ready to fly and they enlisted the help of Norm Howell to fly the initial flight tests. Jim said, "Norm test flew my plane and pronounced it airworthy. I went on to prove that it wasn't!" Ground looping during a fast taxi test resulted in destroying a VASI light. This undermined his confidence in his ability to control the plane on the ground. The worst part of the VASI light incident was the embarrassment because it happened on a Sunday morning when all his building buddies were getting ready to go to breakfast. They saw and heard what transpired with the tower after the "event." In retrospect, Jim feels that two or three runs in the 70 mph envelope would have been enough. The multiple tests put him more at risk since the plane was getting very light and on the edge of controllability. Jim converted to the Tri-gear in 1990, an effort that took almost a year to complete. He chose to go with the Tri-gear mod because he liked the idea of returning from a fly-in event in the same plane he came in. Now Jim is very pleased with his plane because it is so efficient and fun to fly. Not many planes can go 160-170 mph on 85 hp. He also feels it is a very comfortable plane to fly because you do not have any major pressure points. Jim was considering replacing the lawn chair pads he used for flight-testing with more expensive upholstery until his hangarmate asked him "How much better than 'good enough' does it have to be?"
Jim's wife, Marti, is a good sport about all of his hobbies and idiosyncrasies. Jim was already two years into the project when they were married. He recalled that for a time after their son was born, Marti would have to climb over the canard with their son in her arms to get to the car. She now enjoys going with him to fly-in breakfasts and other events in the area.
Jim's plane is well worth the time to review the many clever ideas he and his partner Larry have included. They really did a nice job.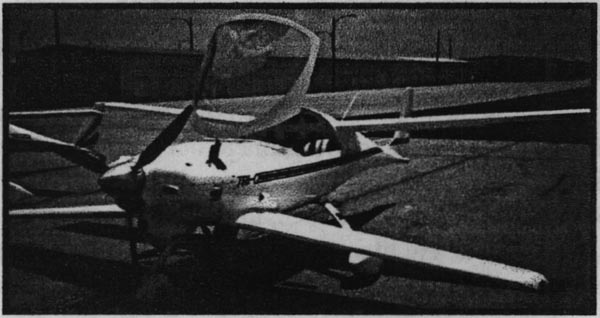 ---
You can order a printed copy of Q-talk #94 by using the Q-talk Back Issue Order Page.