Q-talk 45 - ODDS and ENDS
Details

Category: Q-Talk Articles
Published: Saturday, 30 April 1994 07:11
Written by Jim Masal
Hits: 2437
Larry Koutz has an index of Q-Talk and Quickie Newsletters that he was selling at Sun 'n Fun for $5. It goes up to '90. The one I saw ran some 14 pages and included a column noting which model the reference pertains to. He includes the Quickie and all Q2 iterations. Larry was looking for some info one day and one thing led to another ... This is one of several indexes out there that our ambitious guys have put together and for my money, they're always under priced compared to the info they make more readily available. You should have one ... because I ain't gonna be a librarian for you guys. Contact Larry at: 2709 Clayton Dr., Valdosta, GA 31602 or (912) 247-5297.
And as noted elsewhere, Buzz Flye has indexed #19 thru Q-Talk #44 following the format of an earlier printed compilation of the work of Whiteside, Rose and Conlin. Buzz: (803) 764-8065.
I am also informed that the original QAC newsletters went up to #25 before the bankruptcy.
And speaking of QAC, I have a GENE SHEEHAN SIGHTING to report. About a month ago he saw Brian Martinez's plane sitting in a Mojave hangar (it was a recent Q-Talk covergirl). One thing led to another and Gene gave it an inspection. Brian said that Gene's insights were very helpful. Brian said that Gene has a new tailwheel design that might work its way to commercial availability. It's wider than standard, about 6" diameter of machined aluminum and is pneumatic. So now you know.
Martinez is involved with the military test programs at Mojave and he gave me a tip on a good book for us to read. FLIGHT TESTING HOME BUILT AIRCRAFT - by Vaughan Askue, Iowa State University Press, 2121 South State Street, Ames, IA 50010-8300. Brian gives this tome high marks and says it contains much of the material the test pilots use.
OSHKOSH
Here it comes, the big one. Like last year, we will not have a big forum in the circus tents, but will have two smaller sessions at HOMEBUILDERS CORNER out on the flightline on the porches. After you arrive and get settled in, check in with the staff there and see where we are on the schedule. In fact, the schedule is usually posted on the side of the office on each porch.
OTTAWA, KANSAS
Details are included in this newsletter about our plans for Labor Day. For us this is a better event for really concentrating on information related to our birds. We expect a customary good showing. Be there or be square.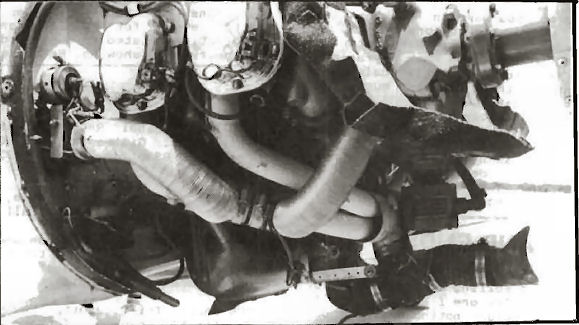 ---
You can order a PDF or printed copy of Q-talk #45 by using the Q-talk Back Issue Order Page.