Q-talk 68 - BITS AND PIECES
Details

Category: Q-Talk Articles
Published: Saturday, 28 February 1998 06:11
Written by Tom Moore
Hits: 2509
Hello Tom,
In 1966, when Doug Brablec and I were returning from Sun 'N Fun, I made a decision that the Revmaster was making its last trip and a few days later the modification to a Subaru EA-81 began. I never thought it would be two years to make this modification and to be, once again, trying to meet the Sun 'N Fun deadline.
Warp Drive tells me the tapered three-blade composite prop I ordered last month should be shipped today. Next week the spinner and cowling should near completion.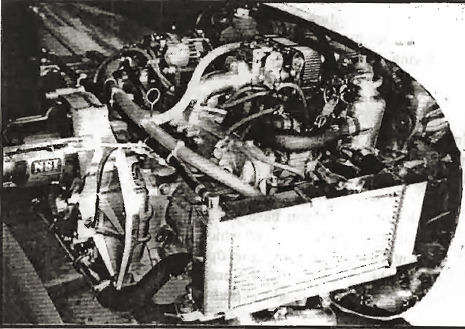 Initial test runs of the Subaru engine indicate it produces 100 to 115 hp. The mag/starter box has been used to house two Crane Cams high performance ignition systems, two Bosch coils and an ignition splitter. The carburetor is a Harley Davidson 38mm Quick Silver by Edelbrock fed by two fuel pumps producing 7 psi to a fuel pressure regulator set for 1 psi. The radiators are from Griffin Radiator, all aluminum and beautifully constructed.
The EA-81 engine was completely rebuilt with .020 over-sized pistons and all pistons assemblies balanced to one-tenth of a gram. In the next few weeks I will be getting new FAA certifications and, time permitting, complete the fly off time for new engine and prop to allow flight to Sun 'N Fun. See you there regardless.
Marion E. Brown, Plantation, FL
FLY-IN, WALK-IN, DRIVE-IN
May 16th
The first Q-bird local fly-in of the year will be held in Davenport, Iowa on Saturday, May 16th. That's just about a week from now. So get your map out and see how close it is, and get on over there. Fly, drive or walk. Paul Fisher and Terry Crouch are hosting this over at Paul's hangar located on the Davenport Municipal Arpt. There will be several planes there! It starts in the morning, about 9 a.m. and goes all day. There will be a hot dog roast around noon. Contact Paul or Terry for more info. Check your Q-TALK roster for their numbers.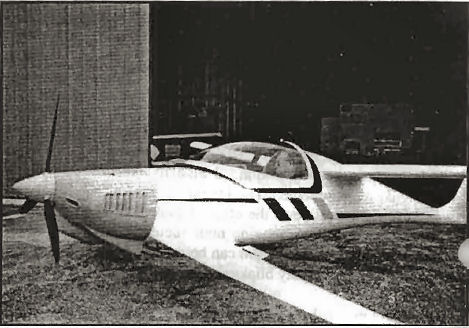 NEW QBA T-SHIRT
This is the new t-shirt that was introduced at Sun 'N Fun. The front square behind the Quickie is colored in blue with a partial red square behind it. The stripe at the bottom is orange. The emblem is located over the left breast. The t-shirt is all white and made of preshrunk 50% cotton and 50% polyester. The shirts are $14.00 for U.S. and $17.00 overseas with all postage paid.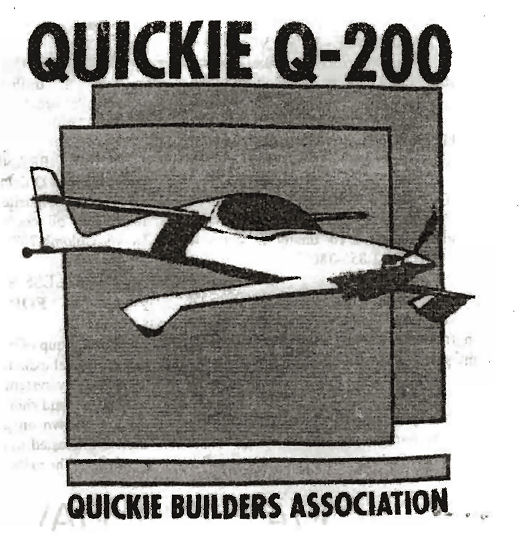 ---
You can order a PDF or printed copy of Q-talk #68 by using the Q-talk Back Issue Order Page.