Q-talk 54 - BONUS ISSUE for 1995 members
Details

Category: Q-Talk Articles
Published: Tuesday, 31 October 1995 06:11
Written by Jim Masal
Hits: 4525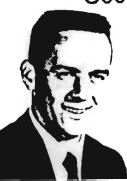 OoooooPpppSss!!!!
It is not very often that a part of this newsletter gets royally screwed up, but we really did it just before Christmas ... and we did it to an absolutely splendid report by a guy this editor enjoys very much: Brian Martinez. My eyeballs got plum cross-eyed. Brian's article got cut and pasted up with several sections out of sequence such that good sense turned to nonsense and frustration for you readers. I apologize to you and to Brian. You will find attached here the offending page of material. It is numbered so that you can rip the bad page out of your last newsletter and replace it with this one. And then sit down for an enjoyable and informative read. Brian is one of those Edwards AFB test program types so he is nothing if not methodical.
(Ed. Note: All corrections were made to the above referenced article before placing them online.)
To make it up to you, I am doing this extra mailing at my expense and it will include another terrific piece of work by Ted Fox. Years ago I compiled a batch of stats on known, flying aircraft. I ran out of interest and time, but Ted has been very patiently keeping this data revised over the years as best he can, given the sporadic cooperation from our members. Ted's newest compilation will give you hours of fun on a cold winter's day. I thank him greatly (and you should too) for the effort he expended in creating this report.
(Ed. Note: This outdated Roster was not duplicated online. Search for an updated Roster.)
It's about 1 a.m. now and I hear ice pellets tickling the windowpanes. That reminds me about another nice thing to do on a treacherous winter's day (when you might not be going into work). Attached here is a notice that the video of our most recent Labor Day Fly-In at Ottawa, KS is ready for your purchase. I've seen it, it's another long and valuable one and it's also another good one.
You know, during the winter and at other times you tend to get out of the building mood and time passes. Many of you comment that receiving Q-TALK gets your juices going and inspires you to work on the bird. If you're shaking your head in agreement now, let me suggest that popping one of our fly-in videos into your VCR might be inspiring to you as well. Maybe you want to view the flying section to imagine what yours will look like; maybe the builder comments will give you a lift and a tip. Or maybe right now, with some of you planning for spring and Sun 'N Fun, maybe this is a perfect time to see the faces of some of the guys you would like to meet at the show and have a long chat with. All this is on the video for you and it's reasonably priced. (Skip over the part where the wives "roast" their husbands and my wife is the ringleader. It ain't that funny. And for SURE don't let your wife see it.)
Did somebody mention Sun 'N Fun? I'll be there. The SNF forums chairman just confirmed me:
SUNDAY, APRIL 14, 9AM - 11AM (first crack out of the box),
QUICKIE BUILDERS ASSOCIATION FORUM
TUESDAY, APRIL 16, 9-10 AM, A ONE-HOUR QBA FORUM
Check the forums display board in the forums area for tent location. It's been a lonely winter, come keep me company.
RENEW RENEW RENEW RENEW You all know that every January your membership must be renewed. Now is the time. Most of you are well trained and have already rejoined, but there are about 100 laggards out there who need to wake up and smell the epoxy! Renewal rates have not changed:
USA members ....... $20.00
Canadians ......... $22.00
Overseas Members .. $26.00
Member Roster ..... $ 5.00

SURVEY SURVEY SURVEY SURVEY SURVEY
Tom Moore included a survey form in the last Q-TALK, which we expected that you would include with your renewal. Most of you did, so far, but we still have those rascals who want to rebel against authority. Hey, we're friends here (but maybe we'll start "accidentally" re-routing your newsletters to Wyoming (or leaving out your staples so the USPO can have their way with them).
SPECIAL DEAL ON BACK ISSUES: I'm trying to make some room on my shelves in the den. All back issues are available since year one and you can have any or all at $2.00 each until the start of Sun 'N Fun on April 14, 1996. Now is the time to get those older issues where more building than flying was going on. Unearth all those old tips that the old timers know so well that they forget to tell you.
EDUCATION AND RECREATION, that's what the EAA, the QBA and sportplane building is all about. For those of you leaving the corral, we hope you learned about aviation and yourself, had some fun and thanks for coming along for a while. For those of you renewing and staying with us, strap yourself in for another healthy dose of it 'cause heah it come. I'll be lookin' for ya when the ice melts.
P.S. And now I have this miserable problem to solve. I've developed this no fuss filing scheme where I open your letter and write the amount sent on the outside along with one or two words about the contents, i.e. "COPY" or "AD". Usually you have a return address on the outside or I'll put it there. I keep the stack of envelopes until year's end as physical proof just in case the computer crashes. Simple, but effective, No? One of our new guys in Colorado sent me bucks for back issues. I banked the check and as I was filling the order from my notes on the envelope, I discovered in horror his name and address were not there, only a postmark. If he's reading this, your order is ready, send up a flag. You other guys: thanks for making my job easier by putting a return address on your envelopes.
NOW AVAILABLE
QBA Patches $3 each.
QBA emblem winter ball caps $7.00 each. Postage paid.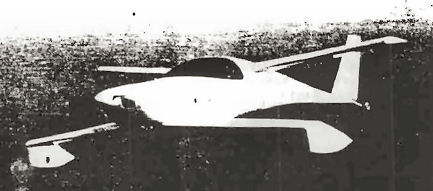 ---
You can order a PDF or printed copy of Q-talk #54 by using the Q-talk Back Issue Order Page.