Q-Talk 166 - Jerry's Rudder Cable Fairing
Details

Category: Q-Talk Articles
Published: Thursday, 28 August 2014 01:36
Written by Jerry Marstall
Hits: 12552
GUARANTEED .003MPH SPEED INCREASE!!
That's all I needed to go supersonic . . . and This is how I did it.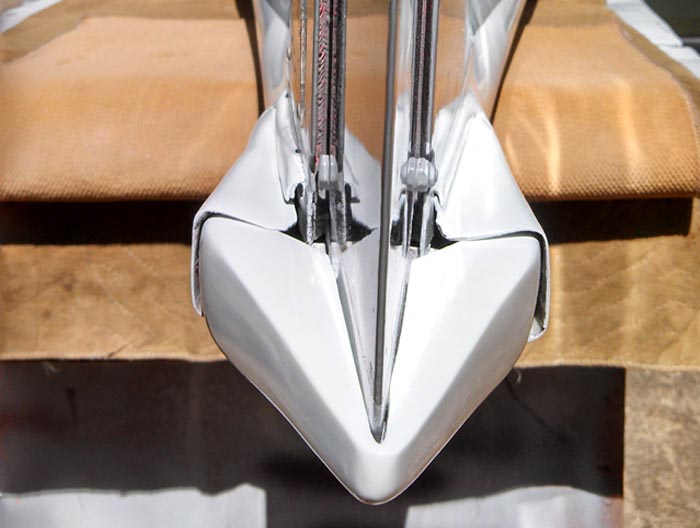 Actually, one of the locals was looking at my plane and commented on how sleek the design of the Q is; everything is so aerodynamic. Then he said, "so why do you have those ugly rudder cables hanging out in the slipstream?" While I typically have some sort of a smart-@$$ answer for most things, I was totally caught off guard.
So I began to think about it which resulted in the following.
You folks that didn't upgrade to the tricycle gear won't be interested because this design doesn't accommodate all of that complex tail wheel steering, etc.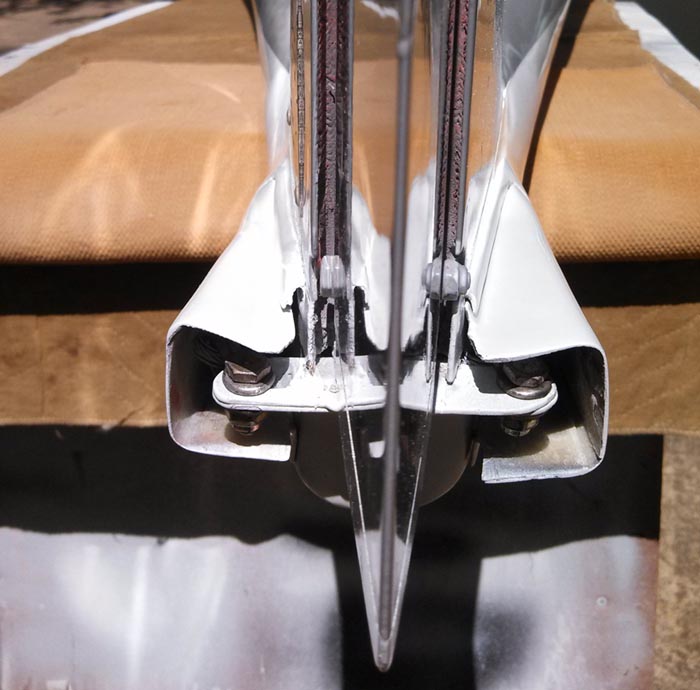 One other caveat is my rudder horn is cut to 3" across to give shorter rudder pedal throw to accommodate my too long legs. If you chose to leave yours the standard width, the fairing will be wider, giving you a different look.
I began by making the attachment platform.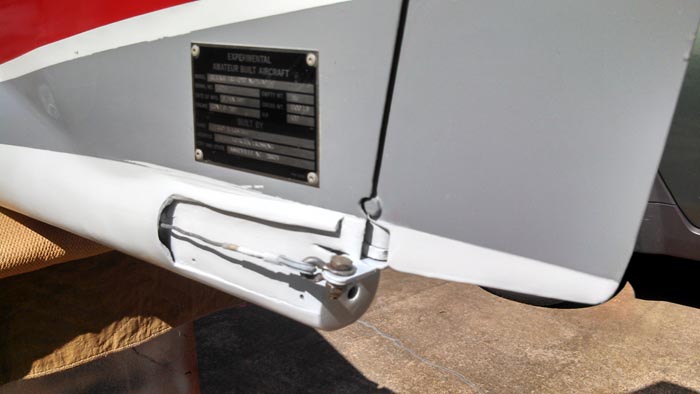 Not wanting to have hardware showing on the top, I made a top rail to hold the topside of the fairing in place and used two screws to hold the bottom of the fairing in place. I constructed the rail such that the fairing would slide under the rail and into the nose cone that is glassed to the fuselage.
To attach the bottom of the fairing, I drilled two oversized screw holes, filled with flox and tapped course threads into the flox. Installing the side fairings amounts to sliding the fairing down the slot into the nose cone and putting in the two screws.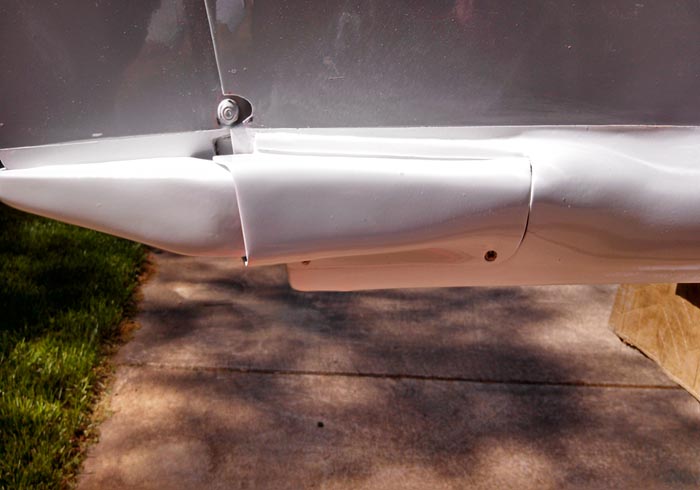 The bottom of the rudder sets down into the tailcone about half an inch and mounts with a single screw threaded into the bottom of the rudder. I used the same flox technique as used on the side fairings. The tail cone is hollow.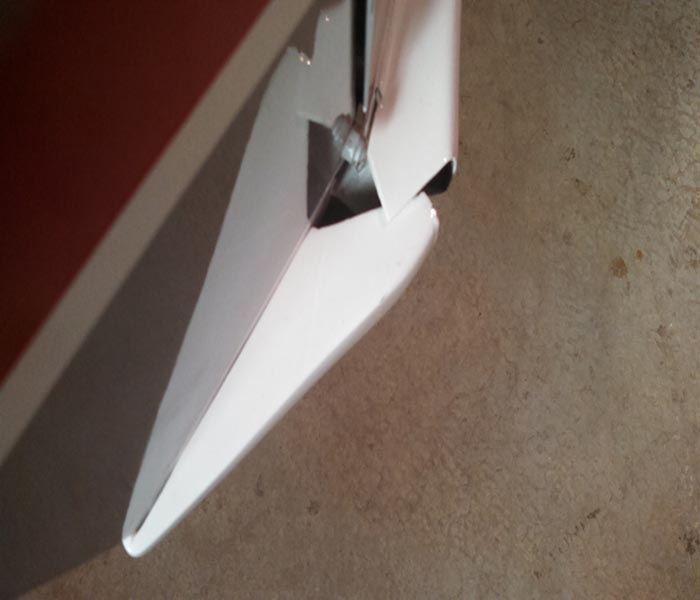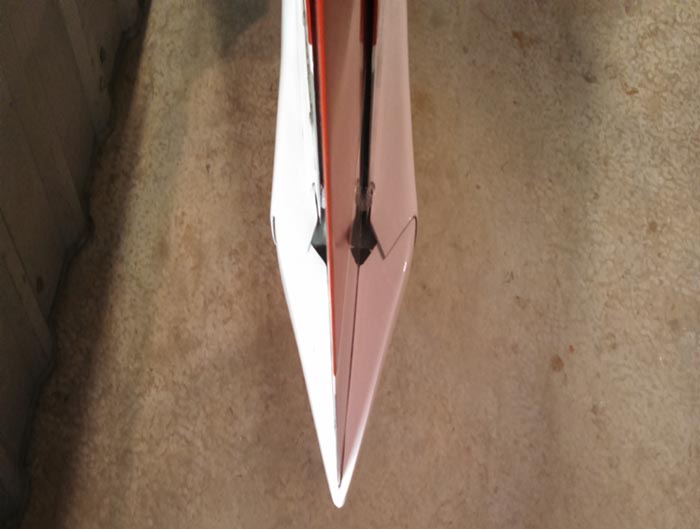 [EDITOR'S NOTE: Why do I get the sneaking suspicion that Jerry just made this sound waaaaaayyyyy easier than it actually was to construct. Somehow my home improvements never took 1/2 hour like they do on HGTV. Beautiful job though! Thanks for sharing your fairing!]