Is it Level?
Details

Category: Quickheads BLOG
Published: Sunday, 07 August 2011 20:00
Written by Dan Yager
Hits: 12078
Currently I am working on re-building the main fuel tank on my Q-200.  In order to accomplish this I have to ensure that the fuselage is level both laterally and longitudinally.  This will allow me to put the rebuilt tank back in level. To accomplish this, I purchased a few small bull's eye levels on amazon.com, and I intend to stick them to the canard and turtle deck with bondo once everything is leveled out. 
The first problem I had was figuring out how to level the fuselage fore and aft.  I remember reading on the Q-list, that the arm rests were supposed to be put into the fuselage, leveled front to back.  However, after reading the plans more carefully, it seems the top of the arm rests are supposed to be leveled across the tops from side to side.
This explains why the following pictures didn't really add up for me.  I was hoping that once I leveled the armrests in both directions, that the firewall would be plumb vertically, but as you can see below this is not the case.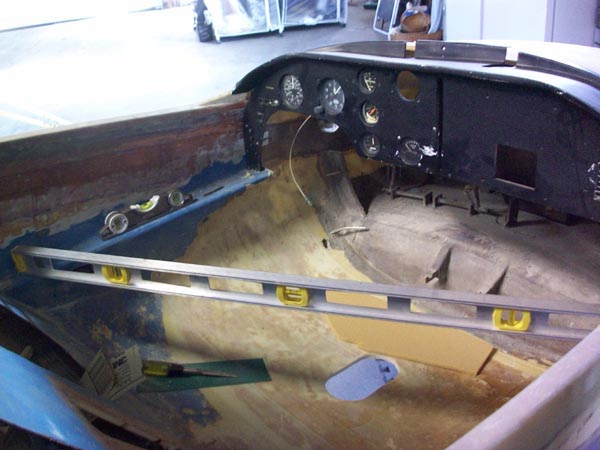 When the tops of the armrests are leveled laterally. . .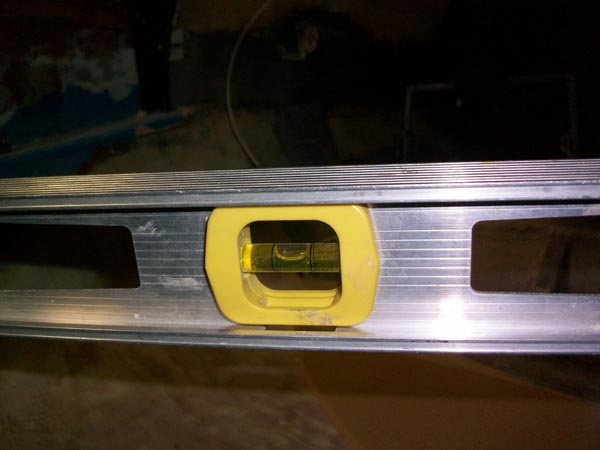 . . . and leveled front to back. . .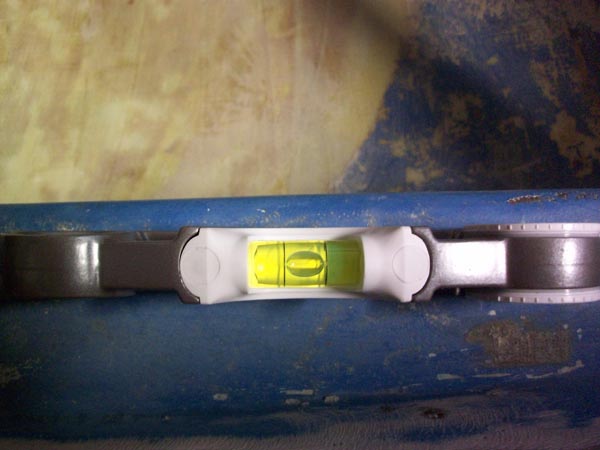 . . .the firewall was about 5 degrees from the vertical.
So to make a long story short, it looks like I should be using the firewall, and vertical bulkheads as my guide instead of the arm rests for longitudinal leveling. 
I should be able to level the fuselage laterally, by placing the larger four foot level across the top of the arm rests, and then ensuring that the firewall is plumbed vertically.  I can then check the rest of the vertical bulkheads to ensure that everything was originally put together according to the plans.
(Then attach my bull's eye levels.)
For further reading check out page 8-2 and 14-7 of the Q-2 plans.
At least this is the way I intend to proceed, unless I hear from more experienced Q-builders telling me I'm an idiot!  

  So, as always I invite your comments below or in the forums.