Q-talk 76 - LETTERS, ETC.
Details

Category: Q-Talk Articles
Published: Wednesday, 30 June 1999 07:11
Written by Tom Moore
Hits: 1921
Hi Tom,
Had a great time the past two days attending the Composite Construction Workshop put on by Alexander and Aircraft Spruce. Four different workshops (Composite, Fabric, Electrical and Sheet Metal) drew over 100 attendees. There were nineteen in the Composite Workshop with one Q-2/200 project (me), a Cozy builder, Wheeler Express builder, and the rest were just getting exposure to composite construction techniques. We did have one married couple and I wish I had asked my wife to attend. We were housed in an unheated hangar (the noisy Sheet Metal guys were in a different hangar) that may have warmed up to 45 degrees the first day located at the Denton, Texas "Texas Air Center".
Our instructor, Jeff Russell, has built a Cozy, Berkut and three other composite aircraft and he currently builds and markets the AeroCanard 4 passenger E-Z at his factory in Fort Pierce, FL. Jeff had a great wealth of knowledge and was more than eager to share everything he knew with us. I gained a lot of knowledge just standing around Jeff during breaks and at lunch and listening to him field questions.
Items we covered in class included:
Plans Built versus Kit Built (molded parts)
Liability
Steps in Building
Tools and Workspace
Safety
Composite Structures
Types of Foams
Resins
Fill and Finish
The most important thing Jeff passed on to the class was construction techniques. It was very helpful to see someone demonstrate hot-wiring, shaping, resin measuring and mixing, and resin/glass application prior to us doing our own "hands-on" work in the class.
We built a wheel chock, a T-joint, hot-wired a canard shape, laid a spar cap and covered the canard foam core using various glass materials.
I wouldn't call myself an expert, but I do have the confidence now to tackle the Q-2 project and know I have the ability to "glue" my bird together. If any of you want to gain knowledge and experience about composites then I highly recommend attending this class. Dates and locations are in: Sport Aviation or you can reach Aircraft Spruce at: http://www.aircraft-spruce.com.
Mike Brown, Addison, TX
P.S. Keep up the good work on the newsletter and website!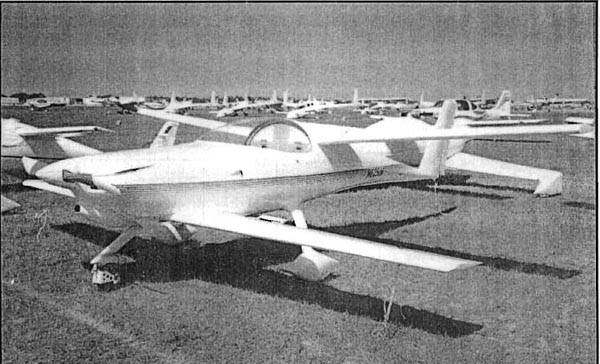 Mark Greenwood's TRI-Q-200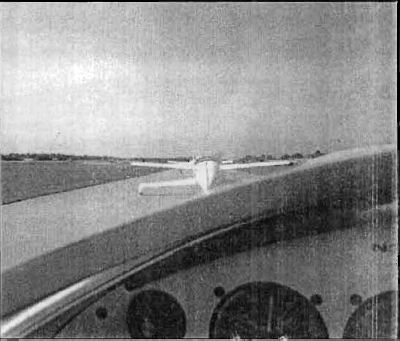 ---
You can order a PDF or printed copy of Q-talk #76 by using the Q-talk Back Issue Order Page.